Beaufort Mayor Stephen Murray, city council members sworn in

By Mindy Lucas
Beaufort business owner and former city councilman Stephen Murray was sworn in as Mayor of Beaufort on Tuesday night.
Murray was joined by new council members Neil Lipsitz and Mitch Mitchell, who also won seats on the council in November's General Election.
The swearing in ceremony, presided over by Municipal Judge Ned Tupper, took place at City Council's most recent meeting, on Dec. 8, in council chambers.
"Tonight, I begin my journey in a new capacity of service for our remarkable home town," said Mayor Murray.
"I realize that I've got very big shoes to fill and much to learn," Murray went on to say. "But I'm committed to the work, and I'm thankful for so many of you that stand with me always ready to share your knowledge, take up the work that needs to be done or pick me up when I stumble."
A native of Beaufort, Murray has served on City Council since 2014. He owns two Beaufort-based
businesses, Kazoobie Kazoos and New South Shirts.
He is past chair of the Beaufort Regional Chamber of Commerce and was founding chairman and is a board member of the Beaufort County Economic Development Corporation. In addition, he helped establish the Beaufort Digital Corridor and currently serves on its board and as vice chairman of the South Coast Cyber Center.
Murray said stewardship would be "a strong theme" of his tenure as mayor.
"Quality and value-driven services, core daily functions for our residents and guests will always remain our top priority," he said. "But we must always challenge our direction, our investments, our policies, our regional relationships through the lens of stewardship and the belief that we are merely caretakers shouldered with the responsibility of leaving a strong and enduring community to future generations."
Murray, who was joined by his wife, Melissa, and twin girls, opened his comments by thanking former Mayor Billy Keyserling and recognizing his years of service.
Keyserling, who served as Beaufort's mayor for 12 years, announced in July he would not seek re-election for a fourth term as mayor and later endorsed Murray's candidacy.
"It's been a fabulous ride for me," said Keyserling. "There's never been a higher honor for me than to serve as mayor of my hometown."
Also recognized for their service to Beaufort were Council members Mike McFee and Nan Sutton.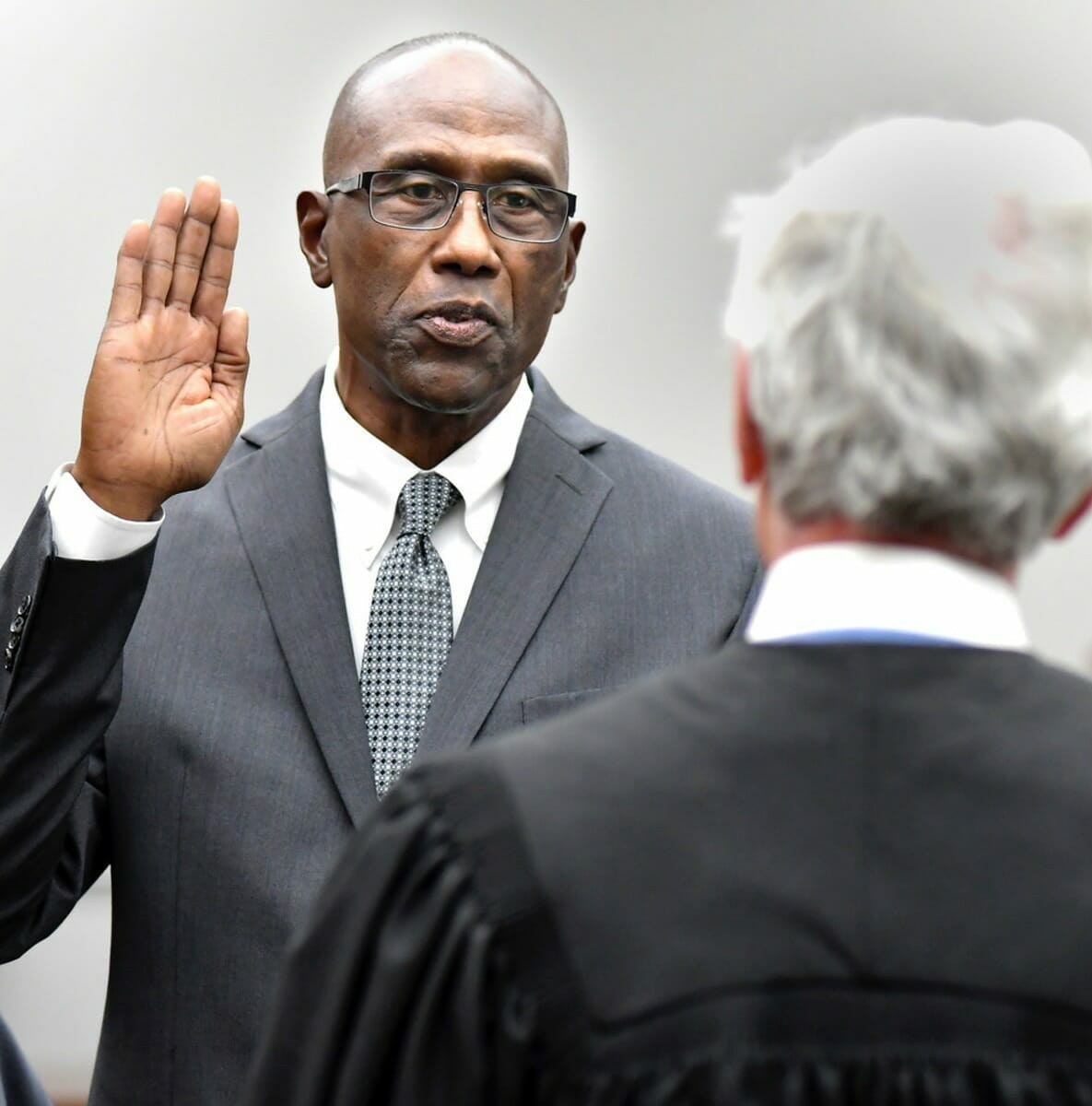 McFee, who also served as Mayor Pro Tem, came in third in election results and followed Mitch Mitchell by less than 1 percent. McFee said he will run for Murray's vacated seat on council. A special election will be held for that seat, but has yet to be scheduled.
Sutton did not seek re-election.
Also welcomed by those in attendance Tuesday night, were new Council members Lipsitz and Mitchell.
Lipsitz is a lifelong Beaufort resident. His family's department store – the Lipsitz Department Store – closed in 2009 after more than 100 years of operation.
Lipsitz owned a shoe store on Bay Street and also worked in real estate. He has been a docent at the Beaufort History Museum, and was a member of the Beaufort County Tax Equalization Board. In addition, he was recently a member of the South Carolina Board of Nursing.
Mitchell grew up in Sheldon Township and is a retired Air Force major general and retired airline pilot. His military career spanned 39 years, including active duty and the reserves.
He was deputy inspector general of the Air Force and commanded at the squadron, wing, numbered Air Force, and joint command levels. He was a commercial pilot for two airlines, and retired from Alaska Airlines in 2014. He is a member of the Beaufort County Planning Commission and has served on the boards of the Beaufort History Museum and Penn Center.
The first meeting of Beaufort's new city council will take place on Tuesday, Dec. 15.
Top: Beaufort Municipal Judge Ralph "Ned" Tupper, left, swears in Stephen Murray as Beaufort's new mayor during Tuesday night's City Council meeting. Holding the Bible for Mayor Murray is his wife Melissa. At right are Murray's twin daughters, Genevieve and Josephine. Photo by Bob Sofaly.
Related Story:
What Will 'Mayor Billy' Be Doing Next?
Former Mayor Billy Keyserling, 72, announced in July he would not seek re-election for a fourth term as Beaufort's mayor. To find out what he'll be doing next, continue reading here.