By Lolita Watson
Photos by Bob Sofaly
Bob Bender, environmental activist and founder and curator of the Lowcountry Estuarium in Port Royal, died Friday, June 12 at his home from complications related to past throat operations.
Since arriving in the Lowcountry in 1979, Bob was outspoken for not just the environment, but for the community around him. From his North Street Aquarium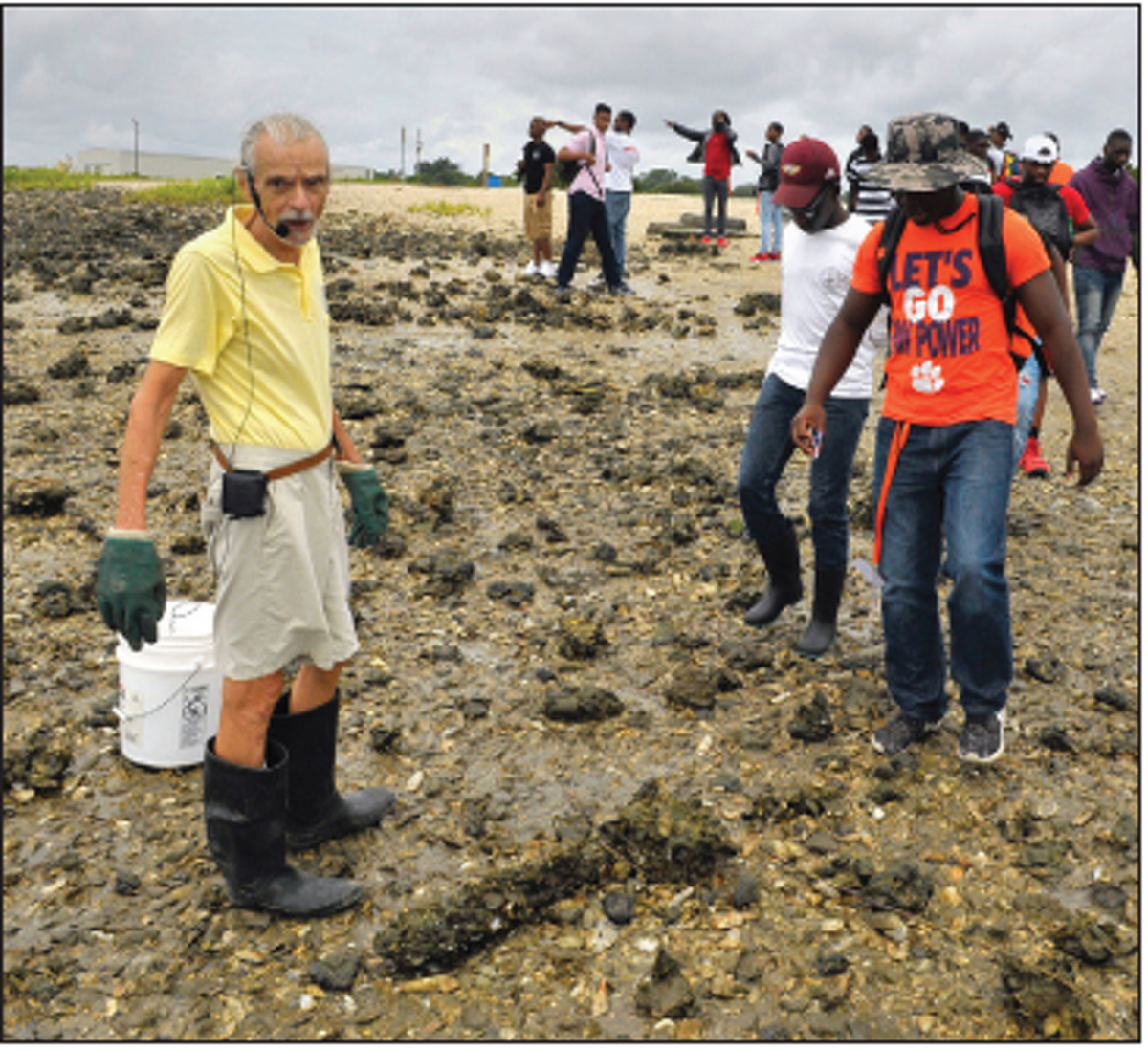 in downtown Beaufort, he introduced visitors to the living marine world surrounding the Lowcountry.
Relocating to Port Royal in 2002, Bob established a board of directors and created the private, nonprofit Lowcountry Estuariam which opened its doors to hundreds of enthralled school children. The nearby Sands beach area gave Bender an open-air classroom to share his knowledge.
Bob was the founding chairman of Old Village Association of Port Royal and previously served on the boards of the Greater Beaufort Chamber of Commerce and Main Street Beaufort USA. He was a member of the Beaufort/Port Royal Sea Level Rise Task Force and the Beaufort County Rural and Critical Lands Board.
He was recently recognized for his community contributions by the Beaufort County Council and the Town of Port Royal.
Bob grew up in Oklahoma City and is survived by his two brothers, Tom and Chuck and sister-in-law Susannah, all of Florida. No services are planned.