By Kat Walsh
Jim Grebas Jr. might be the most famous Beaufortonian you've never heard of.
You've probably heard of "NCIS," the CBS series starring Mark Harmon that remains TV's most-watched drama. Perhaps you've also heard about the six-part "48 Hours: NCIS" series, which documented the true stories handled by the Naval Criminal Investigative Service and inspired their wildly popular fictional counterparts.
But what you probably haven't heard of is the fact that one of the lead NCIS agents, the one who helped solve the organization's coldest cases and inspire the hit TV series, Special Agent Jim A. Grebas Jr., is a Beaufort boy.
"Jim Grebas and his partner Pete Hughes are very humble about what they do, but they are two of the best investigators I have ever met in my 17 years of documenting true crime stories," says Jonathan Leach, a senior producer at CBS. "In fact, the two cases they worked on that we've documented for '48 Hours' were the inspiration for the TV drama NCIS, the most watched drama in the world. The work that Jim and Pete have done is remarkable."
Grebas' bio reads like the backstory of a Hollywood hero. His 30-year career with NCIS took him all over the world — Iceland, Afghanistan, Iraq, the White House. Promoted to Supervisory Special Agent for the Cold Case Homicide Unit, Grebas and his team of agents resolved 17 previously unsolvable cases. Later, he was selected to be the Department of Defense's Senior Advisor in Washington, D.C.
Or as his father, Marine Capt. (Ret) Jim Grebas Sr., says, "Not that shabby of an accomplishment for a Beaufort-bred boy who worked for me as a mechanic and shop manager way back when."
What is equally remarkable is that Jim Jr. ever left town in the first place.
"I'll tell you, I never wanted to leave Beaufort," he says. "But I'll also tell you my success is largely attributed to the values I was taught by my parents and my southern upbringing in Beaufort."
Grebas says that his mother, Cleo Delgado, and Jim Sr. taught him the importance of respect, integrity and hard work early on.
"They told me, 'Sometimes life will knock you to your knees, you will see. And when it does, you get up, wipe the dirt off your knees, and start all over again,'" he recalls.
His dad had a saying for dealing with difficult challenges: "Keep it between the lines." A reminder to keep things in perspective.
And there were challenges. In the late 60s, Grebas was among some of the first Caucasian students to attend Robert Smalls Elementary School. There was turmoil, but the experience taught him a valuable lesson on how to get along with others.
"Treating everyone equally and with respect goes long way in life," he says. "Or, as I was constantly told by my parents, 'You get more flies with honey than vinegar,'."
And then there was Beaufort's champion baseball team. Grebas says that his drive to win definitely came out of being a member of the Battery Creek High School baseball team that beat the odds and won the Class 4A state championship in 1977.
"We were the underdogs," he recalls. "There were only 11 of us because our coach, Ken Dimmick, was a very tough disciplinarian. Some guys didn't like that, so they quit."
Grebas, the team's third baseman, says that the confidence he gained from the experience and his teammates helped shape him into the person he is today.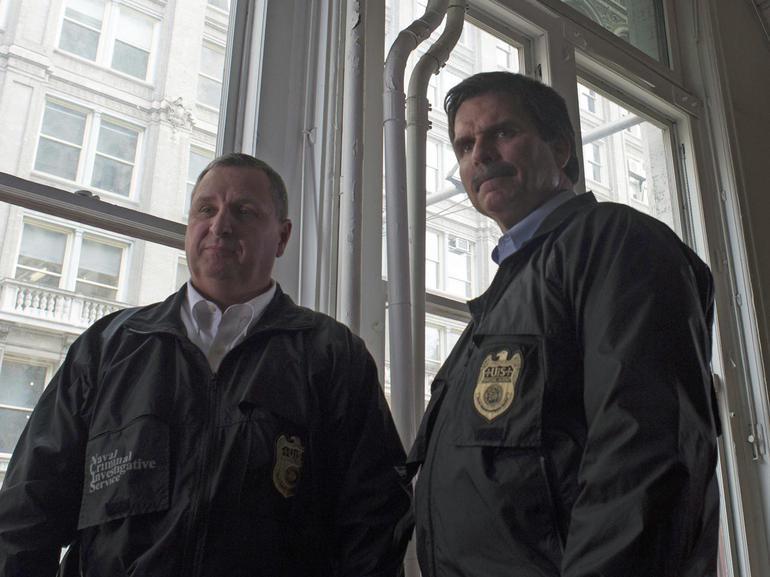 "Though our numbers were small, we learned that if you have confidence, believe in yourself and others, you can succeed," he said. "I've never forgotten that."
And he never did forget.
Forty years later, on an episode of "48 Hours" dedicated to one of the "unsolvable" cold cases he helped crack, Grebas said, "So many people would tell us that we are wasting our time. Give up. Move on. We just don't do it that way."
In 2015, Grebas officially retired from the NCIS. He now lives in Virginia with his wife, Kerri Ann, but still catches up with what's going on in Beaufort in daily phone conversations with his dad.
"Wherever I have traveled, from the U.S. to dangerous places overseas, I have taken these lessons of my life growing up Beaufort with me," he said. "It's hard to describe, but throughout the most difficult of times or facing the most challenging cases, all this kept me pushing forward."
Photo at top: Afghanistan, 2006. As Assistant Special Agent in Charge of the Middle East Field Office in Bahrain, Grebas was chosen to lead investigations into criminal and counter-terrorism operations throughout the Middle East.