DHEC said slow rollout due to 'logistics' and unprecedented scale
By Mindy Lucas
A little more than 43,000 doses of the Pfizer vaccine had been administered in South Carolina as of Sunday, Jan. 4, state health officials said in phone conference held with members of the media earlier this week.
That's only about 38 percent of what the agency has already received in terms of available doses of the Pfizer vaccine.
"Certainly our goal is to have 100 percent utilization if possible and as quickly as possible," S.C. Department of Health and Environmental Control's Interim Public Health Director Dr. Brannon Traxler said.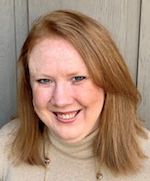 Getting shipments of the vaccine from the federal government is also taking longer than what was originally anticipated.
"It's the first ultra-cold vaccine we have used routinely in the United States, … so that does provide logistical complexities, and we are also looking to do it on a massive scale, one that's certainly planned for and exercised but rarely has had to be implemented," she said.
Logistics coupled with the state's healthcare resources and ability to administer the vaccine is effecting the overall rate, but the agency was expecting to see that number increase "significantly" in the next couple of weeks.
To help speed up the process, health officials are asking for everyone to "do their part" in helping to lower the spread of the virus.
That includes continuing to wear masks, avoiding large gatherings or staying home if possible, and if not, practice social distancing.
That would lessen the burden on already strained hospitals and healthcare workers and allow more healthcare workers to be available to administer the vaccine, she said.
The delays have forced DHEC officials to have to adjust timelines for when the next phase is expected to begin.
Transferring from Phase 1A to Phase 1B, is expected to take place "at some point" in February, Traxler said.
Phase 1B is expected to include adults ages 75 and older — along with such frontline essential workers as police officers, fire fighters, teachers and grocery store workers.
The general public may have to wait a little longer with the vaccine expected to be available widespread in late spring and continue over the summer and early fall.
On Sunday, Senator Tom Davis (R-Beaufort) sent a letter to Gov. Henry McMaster stating the "continuing lag" in administering the vaccine requires "a more aggressive approach."
The letter goes on to state:
"We have an unused supply of the vaccine, with more supply coming on the market every day, and the pace of administration must be accelerated and more shots put into the arms of people who are ready, willing and able to receive them. DHEC's current plan is too restrictive and bureaucratic, and our supply of vaccine on hand is not being allowed to meet the demand …"
Davis urged McMaster to use his executive authority to make the vaccine more available to the public by using retail pharmacies.
Meanwhile, health officials were also expecting the second round of the Pfizer vaccine, held in reserve for those who had already been vaccinated, to arrive this week. Both Pfizer and Moderna's vaccine require two doses.
Top: S.C. Department of Health and Environmental Control's Interim Public Health Director Dr. Brannon Traxler