St. Helena's Mary Mack a legend like the gallery she loved
Mary Inabinett Mack remembers how she felt when the Red Piano Too opened.
Louanne LaRoche, an artist herself, opened the gallery, an outgrowth of the Red Piano in Bluffton, on St. Helena Island.
"She opened it, and I thought, "Oh God, how could she do that? It was my dream," Mack said Monday night from home, remembering her disappointment.
Mack had been operating an art and framing business out of her home, and the Red Piano Too was exactly what she had envisioned that business becoming.
"I had initially taught myself to frame, then got a business license and was running the business out of my house," Mack said. "But Louanne allowed me to have a little space at the gallery."
And so began Mack's journey with the Red Piano Too.
That journey ended Saturday, 30 years later, as the gallery held it's final sale before closing permanently.
Her dream job
Elayne Scott also worked at the Red Piano Too. When LaRoche left the business, Scott and Mack became partners.
"Elayne worked for Louanne, and me with my little business inside of the gallery," Mack said, "we came together and took it over.
Elaine managed it and I continued to work everyday."
Then around 2000, Scott sold out.
"She couldn't stand to do it anymore, and I couldn't stand not to do it," Mack said.
At first, Mack hired employees to run the gallery. But eventually, she decided she needed to do it herself. She retired in 2004 and had been running it ever since, until Saturday.
Mack said the gallery changed focus over time – it was originally more of a folk art gallery, primitive – though it remained primarily self taught artists.
Though she focused on Lowcountry artists, Mack established contacts with people from all over, eventually affiliating with more than 150 artists.
Nathaniel Simmons, who became Mack's partner when Scott sold her share in the gallery, though interested in art, was "really hands off." When he died, his son became Mack's partner He was "pretty hands off, also."
"Fortunately, they both liked art," Mack said.
A new home
Mack's role wasn't the only thing that changed at the Red Piano Too. Around 2000, the gallery made the move from its original home across the street to the historic St. Helena Island Farmers Co-Op building.
African-American landowners and farmers founded the co-operative in the early 20th century after studying land use and agriculture at Penn School, the only school for formerly enslaved Africans that survived Reconstruction.
Built around 1940, the building was renovated around 2000, just before Red Piano Too's move, and the gallery, Mack said, is the only tenant the building has had since.
According to a post on Red Piano Too's Facebook page, the purpose of the co-operative was to "provide a market for the island's agricultural products, and to provide, at a reasonable price, materials, and supplies to area farmers. It was the first agricultural co-operative of its kind in South Carolina."
Not the place she left
Born in Colleton County, Mack was raised on St. Helena. She actually attended the Penn School shortly after it became a part of the public school system.
Eventually, Mack made her way to New York in the 1950s. It was there she fell in love with art.
"My husband took me to an open-air art exhibit in New York, and I thought it was the greatest thing I ever saw in my life," Mack said.
Mack went to school in New York, becoming a registered mental health nurse.
And she raised a family.
"I wanted my children to have African American art in the home," Mack said.
"At least then, there was not much, at least that I knew about. So that's why I started my collection."
Mack and her husband, Tommy, had built a home on his family's land on St. Helena Island in 1970. Finally, in 1977 the moved back to South Carolina, returning to Beaufort for good in 1978.
Segregated when she left, St. Helena Island and Beaufort County were integrated when Mack returned.
"The place that I came back to was not the place that I left," Mack said, "and the place that I came back to is not the place that I came back to now."
In 1986, Mack became the deputy director of Beaufort- Jasper Comprehensive Health Services. But "Special Things," her home-based art business was her love.
"People would come into my home and say, 'ooh, where'd you get that?'" Mack said. "I was selling stuff off the walls. It was taking over the house."
It's was just different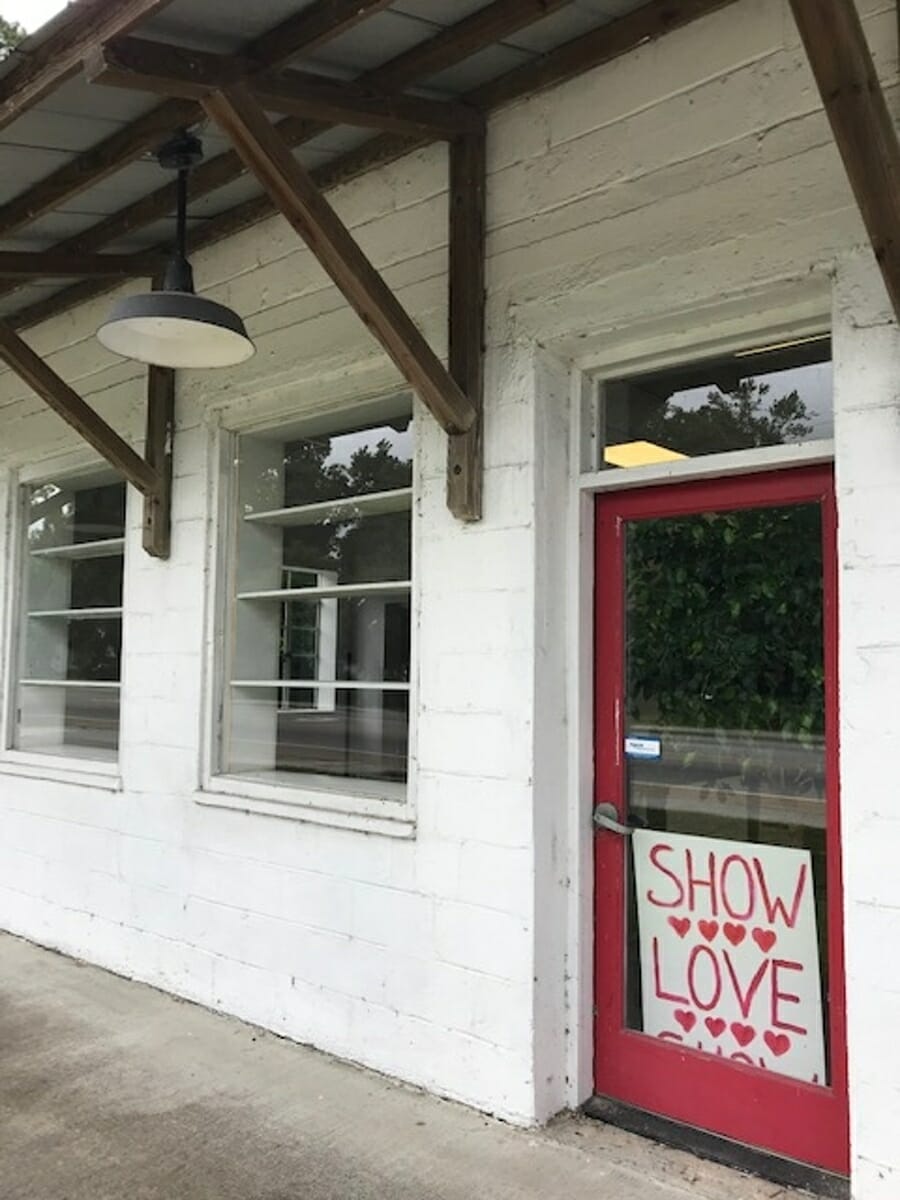 The Covid-19 pandemic hit this year, and if that wasn't enough, Mack dealt with a pretty bad reaction to a prescription medicine she was taking.
She doesn't pretend that the Covid-19 scare was her reason for retiring. But she doesn't deny its influence either.
"I was about there," Mack said. "Life just pushed me into it. I had been thinking about it for a while and then the virus came along."
A member of the Penn Center 1862 Circle, Mack is a 2020 recipient of the Elizabeth O'Neill Verner Governor's Award for the Arts, South Carolina's highest award for achievement in the Arts. She's as much a legend as her gallery. But a couple months shy of he 84th birthday, Mack decided now was the time. Her family and advisers had said she had to make a decision, sooner or later.
Mack sent letters to artists about the closing. Though the gallery was closed for the virus, people came in by appointment one at a time to pick up their work.
The ending has been smooth, but the emotional aspect has been tough.
"I feel badly for the artists and the staff that work at the gallery," Mack said. "They're not just employees and artists, they're friends."
Like with most small businesses, she said there was financial angst. But they always managed to keep it going.
Mack joked that she was lucky she had never had to depend on the Red Piano Too to support her. Instead, she hinted, it supported her.
"Sometimes I go into galleries, and in my mind I think, this is what I envision an art gallery looking like," Mack said. "But it's not what mine looked like. Art stacked from the floor to the ceiling. It wasn't finely curated exhibits. It was different. It was just different."
Red Piano Too Gallery has gone out of business. In the door window, with an empty room behind it, was posted one last message of note: "Show love." Photo by Vivian I. Bikulege. Other photos submitted.