Photo above: From left are Clayton Ruff, May Harrelson, Will Warren and John Manos, who are displaying their certificates from the 2017 Palmetto Boys-Girls State Encampment. Photos provided.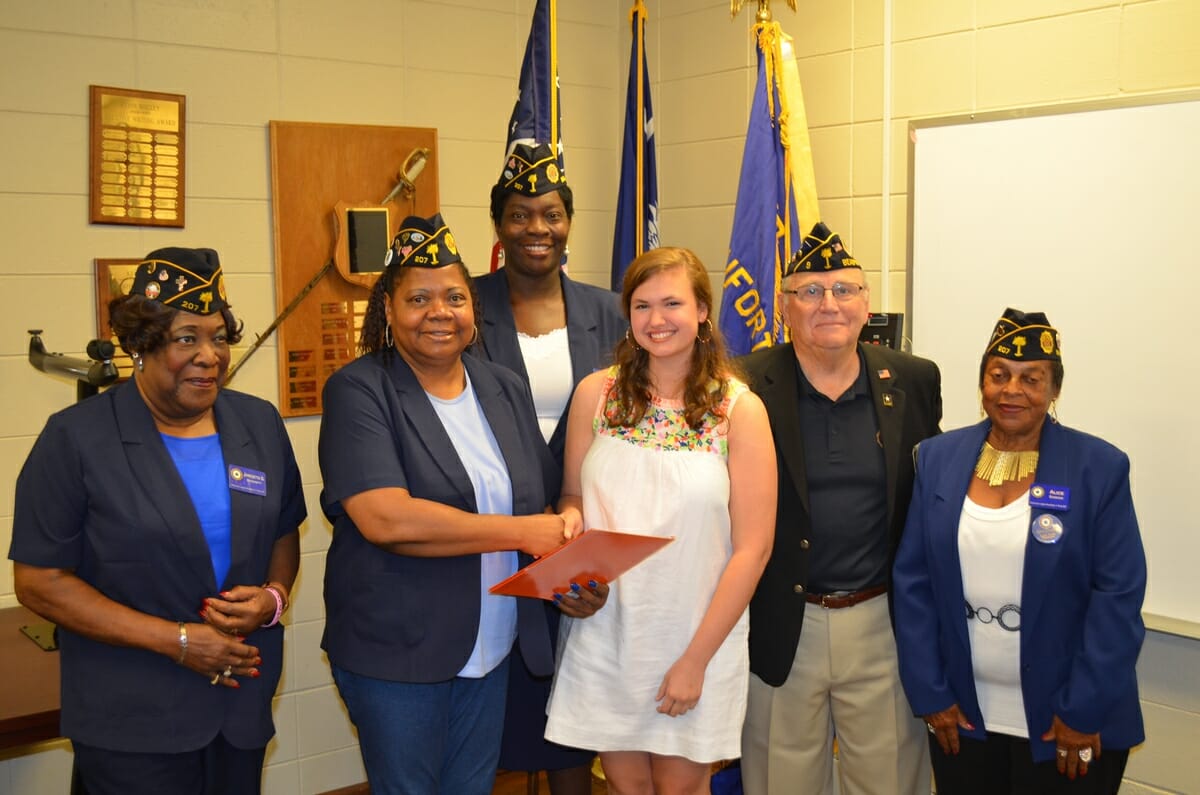 Staff reports
American Legion Beaufort Post 9 sponsored three young men and the Samuel J. Bush Post 207 Auxiliary Unit sponsored two young ladies, all five local high school rising seniors, to South Carolina's Palmetto Boys and Girls State encampments in June.
Palmetto Boys State's 1,050 participants gathered at Anderson University; while the Palmetto Girls State's 640 young women met at Presbyterian College in Clinton.
John Manos of Beaufort High School was elected mayor of his mock city, Congaree. "I learned an overwhelming amount about elections, winning and losing, and how many great future politicians there were," he said.
Another attendee, Clayton Ruff, also of Beaufort High, hoped "that even more Beaufort boys have an opportunity to attend such a great week."
Will Warren of Beaufort Academy added that having already studied the structure and function of government, Boys State "made it very real for me in ways that a classroom never could."
May Harrelson of Beaufort High said Girls State "was a life-changing experience and a real eye opener on just how many really intelligent young women are in South Carolina."
Sarah Suber, also of Beaufort High, added that she "made so many friends and connections while attending Girls State."
Boys State was first held in June 1935 in Illinois. South Carolina began to host the program in 1940.
The American Legion founded the Boys State program to teach young men about government and politics. More specifically, the program is intended to spark interest and pride in government on a local level as well as the national scope.
The greatest aspect of the program is that the participants learn by doing. Active participation in Boys State is key.
Palmetto Girls State is a one-week leadership and citizenship training program, created to educate outstanding high school students about state and local government and citizenship.
Girls attending Palmetto Girls State experience governmental procedure by simulating political campaigns, elections and the political process. They also learn about the principles of citizenship and public service from guest speakers, expert panels and staff members.
The delegates, who are rising seniors in high school, are selected for the program based on the leadership skills and involvement they have shown in their respective schools and communities.
The South Carolina Department of the American Legion Auxiliary has organized and administered Palmetto Girls State since 1947.
For more information, visit palmettoboysstate.com/about-palmetto-boys-state and palmettogirlsstate.net.