From staff reports
Hilton Head Island resident Suzi Oliver, a hospice nurse and former President of the Rotary Club of Beaufort, is the 2021 recipient of the Rotary Bowl, the Rotary Club of Beaufort's highest honor.
The award was presented by current Rotary Club of Beaufort President Robert Bussa at the Club's June 23 luncheon meeting.
Oliver is the 54th recipient of the Bowl, which was first awarded in 1936. It is not presented every year, but only when the Rotary Club of Beaufort believes they have a candidate who has exhibited significant selfless service.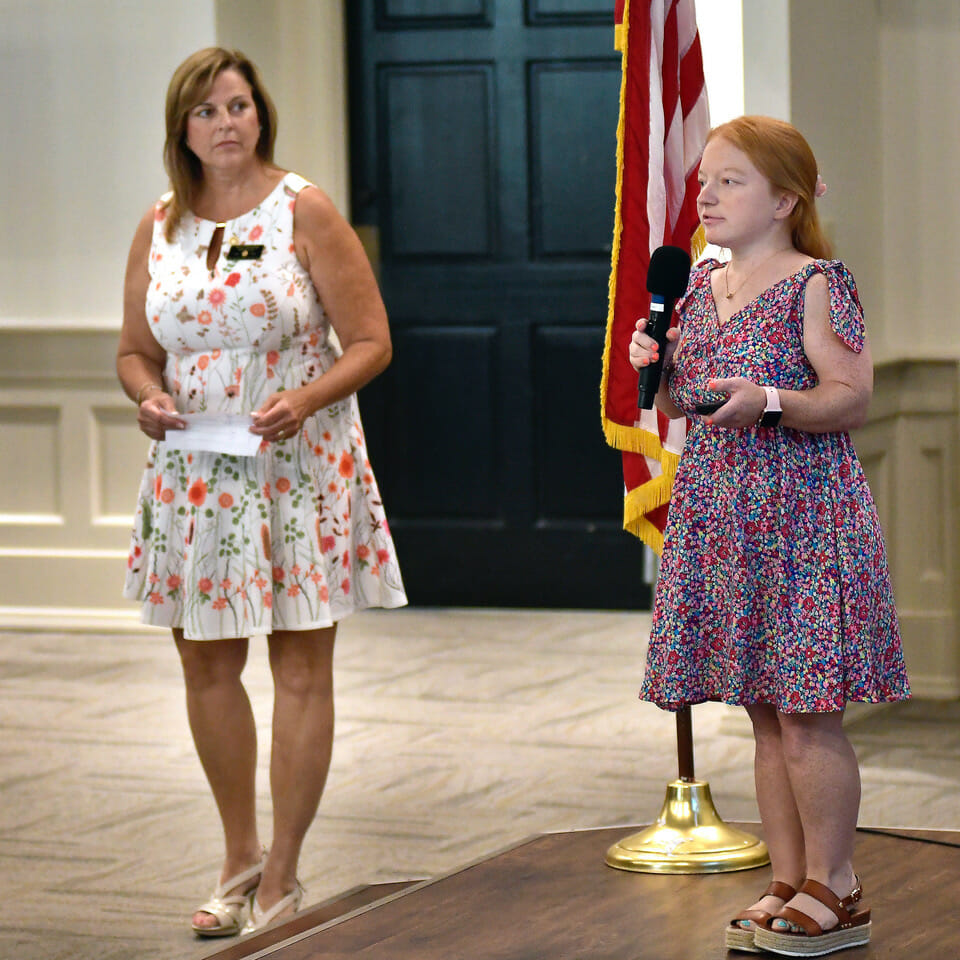 Such was the case for Oliver. In August 2018, she saw a Facebook posting from the aunt of Caroline Welsh, a Savannah school teacher, who needed a kidney in order to live. Oliver responded the following morning, and found that her blood type made her a match for a kidney donation.
The successful kidney surgery was performed in Atlanta in February 2019. Today Oliver and Welsh remain close friends.
Oliver hopes that her positive experience will inspire others to donate an organ or organs, and her selflessness is the hallmark of Rotary's motto of "service above self."