Corps celebrates 243rd birthday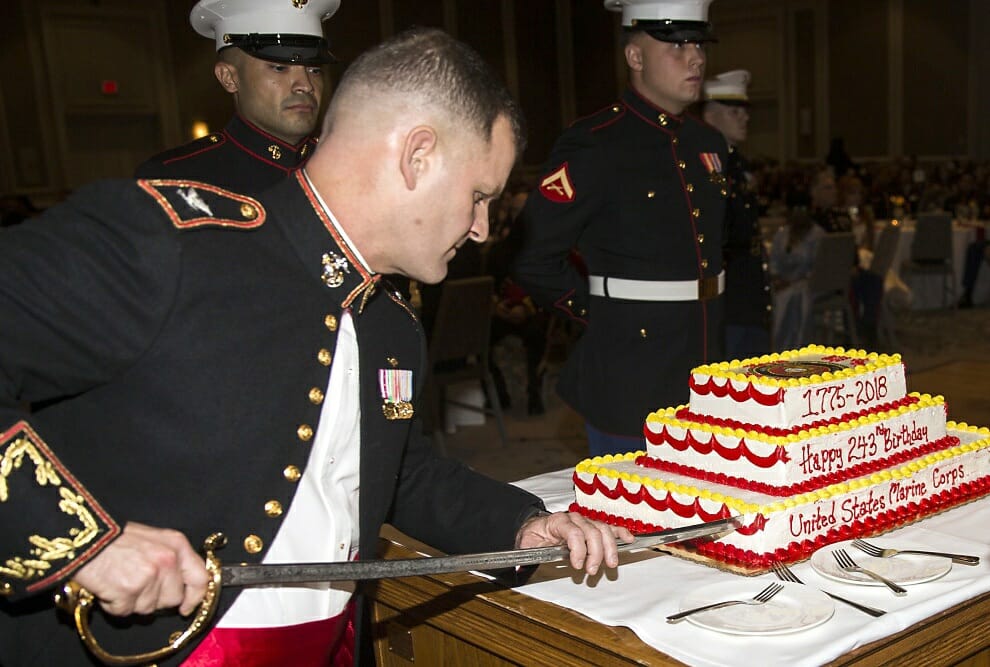 The United States Marine Corps celebrated its 243rd birthday on Saturday, Nov. 10, and the festivities around the country and around the world included one at Marine Corps Recruit Depot Parris Island.
The local celebration included a Marine Corps Birthday Ball on Hilton Head Island, and no birthday party is complete with cake. Col. Sean C. Killeen, commanding officer of Headquarters Service Battalion, did the honors of cutting the initial piece of birthday cake and served it to Cpl. Matthew Bradford (Ret.). Headquarters and Service Battalion is the parent command for personnel who provide continuous support to the depot and its subordinate commands in order to accomplish the depot's mission of "Making Marines."
Photos: U.S. Marine Corps photos by Cpl. Cameron D. Darrough.