LowcoSports.com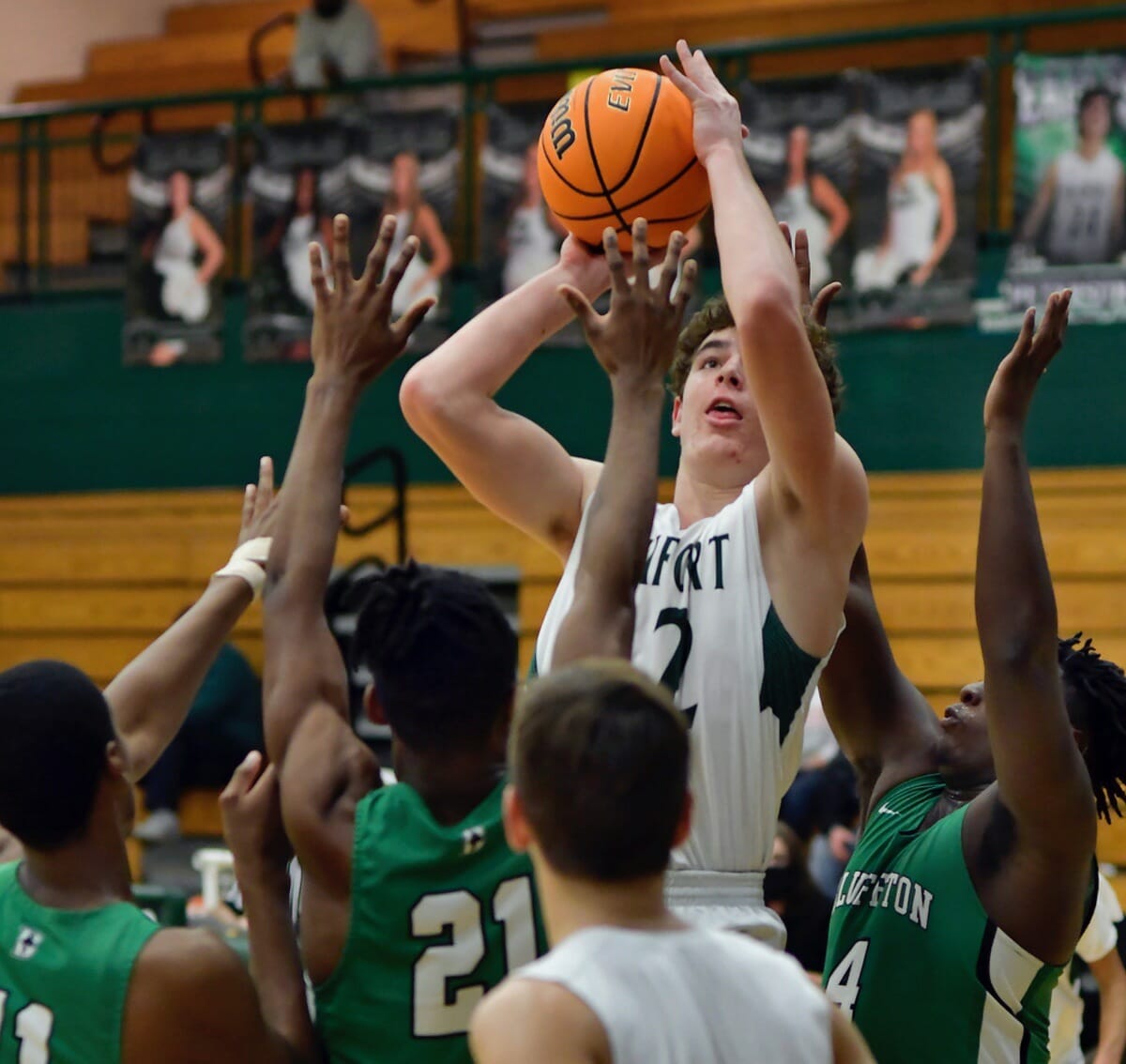 Beaufort High's boys righted the ship after a tough loss earlier in the week to bounce back with a key 71-63 home victory over Bluffton in Region 7-4A play Friday.
The Eagles celebrated Senior Night, and a pair of the honorees had huge nights to lead Beaufort to the big win. Ollie Holmes poured in a game-high 21 points to go with five steals, and Daniel Phares posted a double-double with 10 points and 10 boards.
Zyrin Odom also had a double-double for the Eagles with 15 points and 12 rebounds, and Michael Dennison added 15 points and eight boards.
Beaufort went 12-of-13 from the foul line in the second half to keep the Bobcats at bay.
Beaufort (5-2, 3-2) travels to James Island on Friday.

Rust-free Bobcats bounce Beaufort High
Bluffton's girls were sharp in their return from a two-week hiatus Friday, staying perfect in Region 7-4A play with a 49-27 win at Beaufort High.
The Bobcats continued their dominance at the defensive end, holding the Eagles to one point in the first quarter and three in the third as they build a 21-14 halftime lead and extended it to 39-17 after three quarters before coasting to the finish.
Freshman Katiey Rodney led a balanced effort for the Bobcats with 14 points, going 4-for-6 from 3-point range, while Tacoya Heyward added an efficient 10 points on 5-of-7 shooting. Jalynn Ferguson and Kayleigh Washington each added eight points for Bluffton.
Layla Warren scored 19 points to lead the way for Beaufort.
The Eagles (3-4, 2-3) travel to James Island on Friday