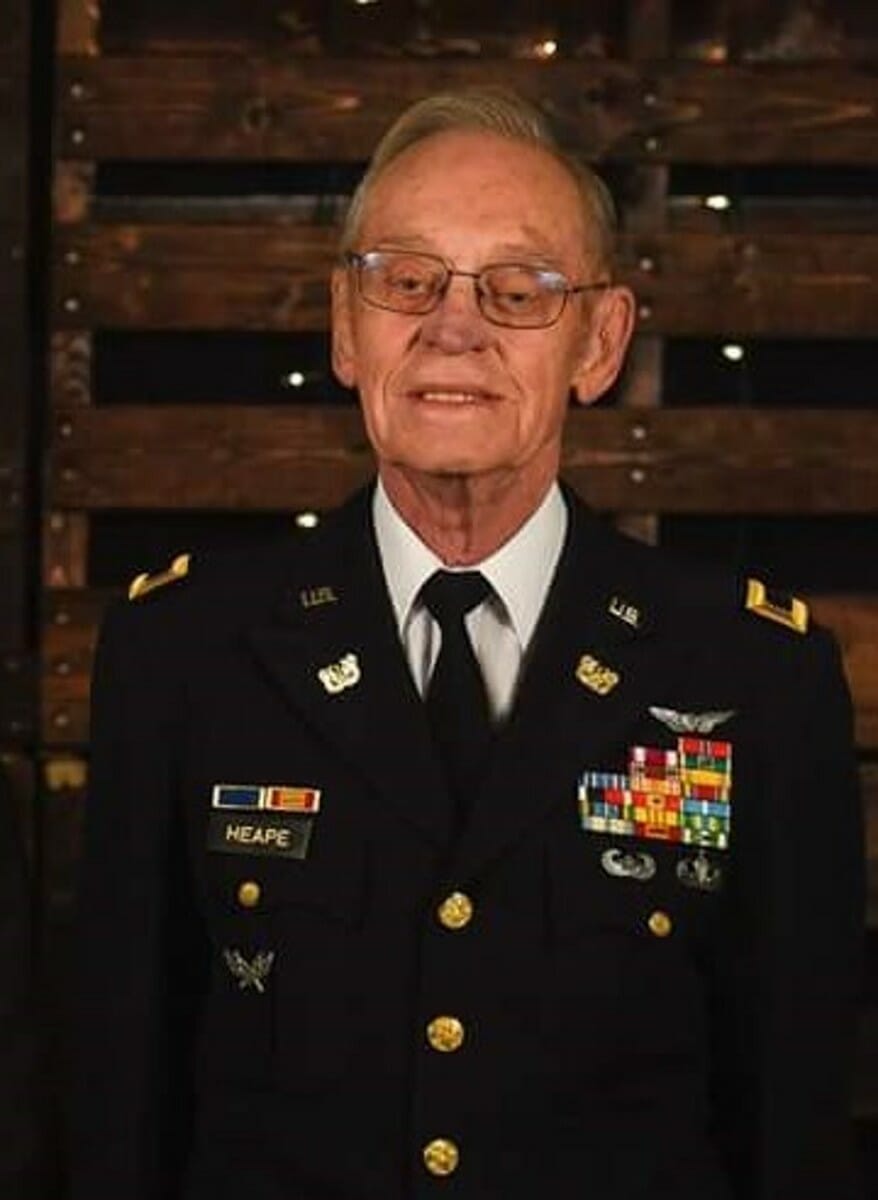 Beaufort's Heape, 94, is a veteran of World War II, the Korean War and the Vietnam War. He enlisted in the Army in 1943 and served for four years.
In 1948, he joined the reserves, and in 1950, he was called to active duty and assigned to the 82nd Airborne Division at Ft. Bragg, N.C. He served as a paratrooper with the 11th Airborne
Pacific in the occupation forces in Japan.
Heape became a helicopter pilot in 1956, served in Germany and Korea twice, deployed to Vietnam in 1965 with the 1st Cavalry Division Air Mobile, and retired in 1975. Heape, his father and his father-in-law have all commanded American Legion Beaufort Post 9.
– Compiled by John Chubb, American Legion Post 9. For nominations, contact jechubb1@gmail.com.