MCAS Air Show returns to claim spot as one of Beaufort's favorite traditions
The Lowcountry has a number of treasured annual traditions, including the Shrimp Festival, softshell crab season, the Beaufort International Film Festival, and of course, Water Festival each year in late July.
But there's no doubt that one of the biggest local favorites only makes it around on the odd-numbered years.
Headlined once again by the U.S. Navy's elite Blue Angels, the MCAS Beaufort Air Show will touch down with its 2019 version this weekend.
The repeat appearances of the Blue Angels performing in their signature blue-and-gold F-18 fighter jets never fails to thrill and excite the crowds flocking to the Marine Corp Air Station Beaufort.
Like most military air shows, Saturday and Sunday's event at MCAS Beaufort is free and open to the public. The entertainment value afforded to families, especially aviation enthusiasts, is one of the best values the area has to offer.
On the ground, a number of new and vintage aircraft will be available for viewing and touring, including military and general aviation planes.
One of the most nostalgic aircraft on display is the Douglas C-54 used in the Berlin Aircraft. During the recovery period following WWII, this aircraft provided food, water, clothing, medication and other vital necessities to West Berlin. The aircraft is a flying memorial and classroom.
Military acts will be well-represented with demonstrations by local F-18 Hornet and F-35B Lightning II aircraft. The U.S. SOCOM Para-Commandos Parachute Demonstration Team based in Tampa will open the show each day with full demonstrations later in the schedule.
The F-22 Raptor Team from Joint Base Langley-Eustis in Virginia will round out the lineup of military acts. As fifth generation fighters, the F-35 and F-22 will demonstrate some of the most advanced maneuvers and capabilities in flight today.
A number of civilian performers will round out the line-up of world-class air show acts.
Air show legend Julie Clark will perform in her T-34A Mentor. Clark entered as one of the first and only female pilots in 1980 and will complete her 40th year as a solo aerobatic performer at the end of the 2019 air show season.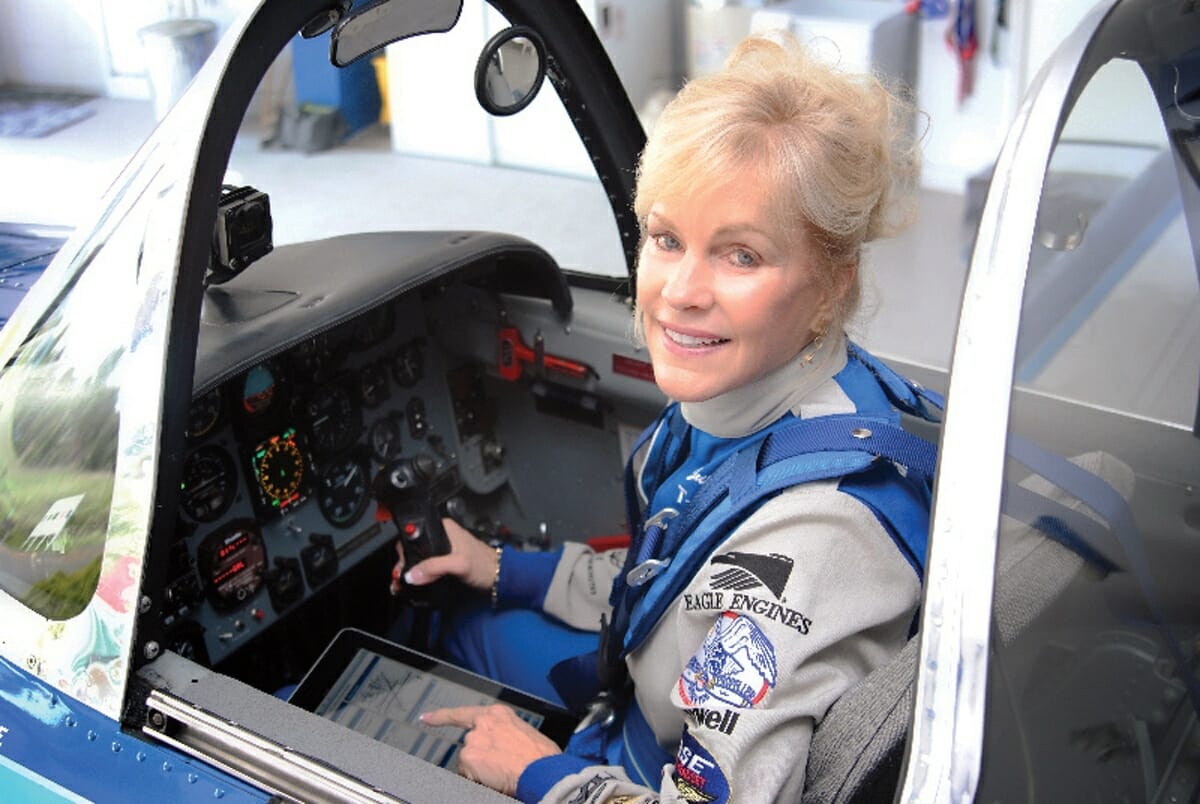 Her legacy as a pioneer will be fully celebrated during her final season of air show performances.
Jim Tobul and Scott Yoak will join forces in their Corsair F4-U and Mustang P-51 aircraft respectively as the "Class of '45" demonstration. The two aircraft will fly in close-formation as they interact in crossing and wingtip-to-wingtip maneuvers featuring the vintage aircraft first flown nearly 75 years ago.
Designed with separate missions, the warbirds also will perform solo performances to showcase the capabilities of each plane.
Eight-time national aerobatic champion Rob Holland will make a rare appearance on the east coast to perform in his custom built MXS-RH. The standard MXS is a very popular aircraft among aerobatic performers.
Holland's personally designed plane is an American-made masterpiece constructed entirely with carbon-fiber materials. North Carolina-based MX Aircraft has partnered with Holland to design his aircraft based on his personal specifications. Powered by a 380 horsepower Lycoming engine, this 1200-pound aircraft is capable of pulling 16 positive and negative G's. The aircraft rolls at nearly 500 degrees per second, creating one of the most exciting air show demonstrations on the circuit.
Holland's precise and athletic style of flying has led to eight consecutive U.S. national aerobatic championships and four consecutive world 4-minute freestyle championships. Holland began flying as a teenager and quickly started developing his skills as an aerobatic pilot. With more than 16 years as a full-time air show performer, Holland pushes his custom-designed MXS-RH aircraft to its fullest potential as he constantly develops new maneuvers to take aerobatics to the next level.
On the ground, spectators can experience the ferocious power of the Smoke-n-Thunder Hot Streak II jet truck. The rare spectacle is a modified 1957 Chevy Pickup which utilizes two Pratt & Whitney turbojet engines to produce 25,000 horsepower and reaches top speeds of 350 mph. The 17-foot truck weighs in at approximately 4,300 pounds and produces 12,500 pounds of thrust.
Additional performers include Gary Ward, Matt Chapman, SRC Airshows, Kent Pietsch, the GEICO Skytypers, and the P-38 Lightning.
Gates will open at 9 a.m. on Saturday and Sundaywith open ing ceremonies at 11:30 a.m. The Blue Angels will take to the skies at 4 p.m. each day. For more information, visit http://www.beaufortairshow.com/index.shtml.