By Mike McCombs
For Erin "Tank" Morris, Commodore of the 65th annual Beaufort Water Festival on Monday afternoon, there was quite a range of emotions as he assisted in the clean-up of the Henry C. Chambers Waterfront Park.
"Bittersweet, sad, …," Morris said.
And happy.
"I think it went fantastic," Morris said with pride. "I might be a little partial, but I believe it was one of the best festivals we've ever had."
"I think it was awesome," City of Beaufort Mayor Stephen Murray said. "It was a great 10 days. The weather was nice, people behaved, … it was a great community festival."
Morris and his team of volunteers put the festival together in 109 days this year, as opposed to the usual year.
"It was a great year, a great showing," Morris said. "The crowds were great, people were nice to each other, everything ran great … It's always a great community event, a labor of love.
On Sunday, the 10-day festival wrapped up with the Blessing of the Fleet and the Parade of Boats.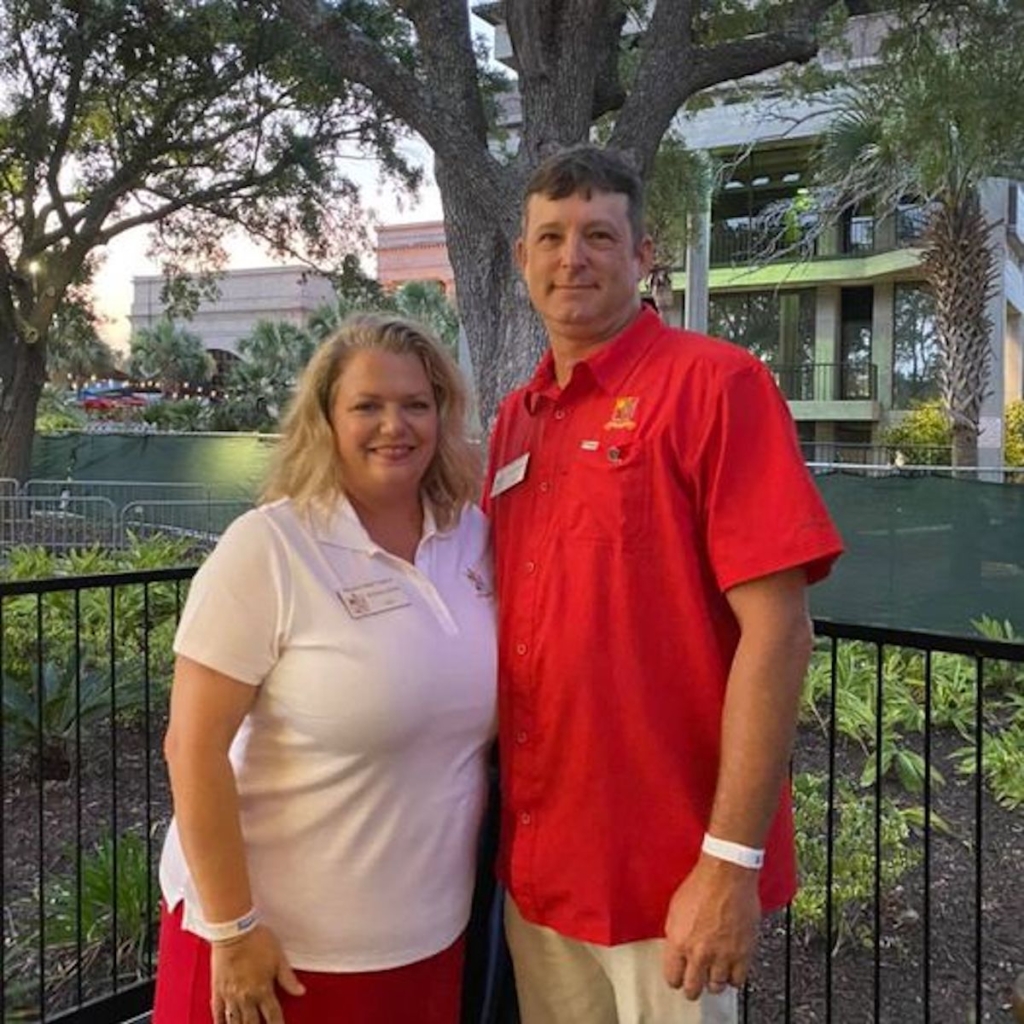 The night before, on Saturday evening, Shawna Doran, a 49-year-old registered nurse at Beaufort Memorial Hospital, was nominated and unanimously elected as the Commodore of the 66th annual Beaufort Water Festival.
"Shawna is just a fabulous person," Morris said. "I couldn't ask for a better team to to work alongside, and having her right there as the head coordinator, she's well-organized and has a wonderful skill set. She's been with the festival for more than 20 years.
"She obviously has great leadership skills and it shows."
Mike McCombs is the editor of The Island News and can be reached at TheIslandNews@gmail.com.

Above: Water Festival Commodore Erin Morris completes his last official act, throwing the wreath of flowers in to the water to remember all those who have lost their lives in the water during the past year. Photo by Bob Sofaly.