Friends of Hunting Island honor former lighthouse keeper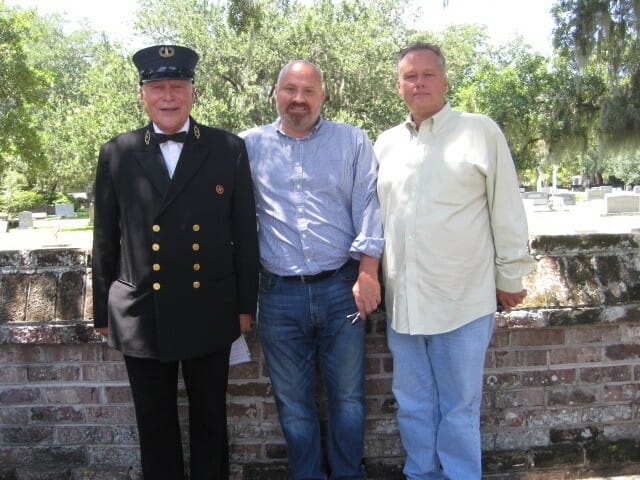 The Friends of Hunting Island continued their 25th anniversary celebration with a special ceremony honoring the island's last lighthouse keeper last week.
On Friday, Aug. 10, the group held a ceremony at the Parish Church of St. Helena Cemetery at St. Luke's Gate on Newcastle Street in downtown Beaufort, honoring former lighthouse keeper Theodore Gaillard and his wife, Estelle Ellen.
A U.S. Lighthouse Service grave marker was placed on each of their graves with a benediction by Rev. Todd Simonis, and a bugler from the U.S. Coast Guard played Taps. An honor guard of 20 men and women from the Coast Guard was on hand to honor Keeper Gaillard.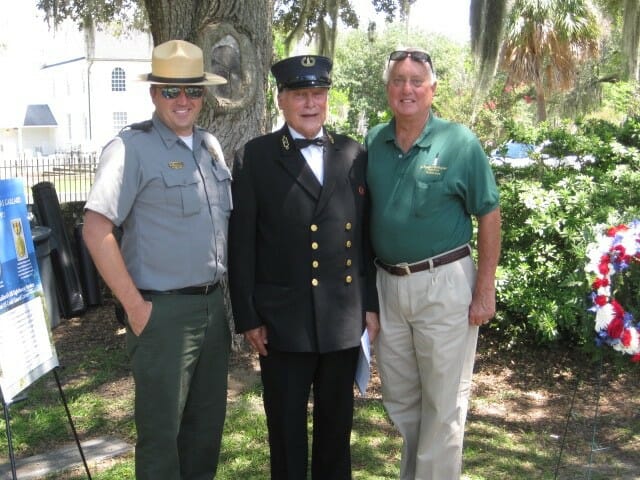 A poster with a photo of Keeper Gaillard and his wife was on display, and Ted Panayotoff of the Friends of Hunting Island gave a summary of Keeper Gaillard's Lighthouse Service and Coast Guard career.
Two great-grandsons of Keeper Gaillard, Mark and Gary Gaillard, were guests at the ceremony. The Hunting Island Lighthouse was deactivated in 1933 and is the only formerly-working lighthouse in South Carolina that is open to visitors.
The celebration continued on Saturday, Aug. 11, on Hunting Island with the Beaufort Harbormasters presenting a concert of maritime and traditional songs to honor and celebrate the history of the historic lighthouse.
[Modula id='13']