Multiple rallies take place Saturday in Beaufort

From staff reports
A lot of people were taking advantage of their First Amendment rights Saturday in Beaufort.
There were no less than four public protests or rallies in the city, highlighted by the Back the Blue and 1st Responders and Unified Beaufort rallies held at the
same time and place.
The Back the Blue and 1st Responders rally, according to organizers, was a "non-political rally to honor our men and women who put their lives on the line to keep our community safe."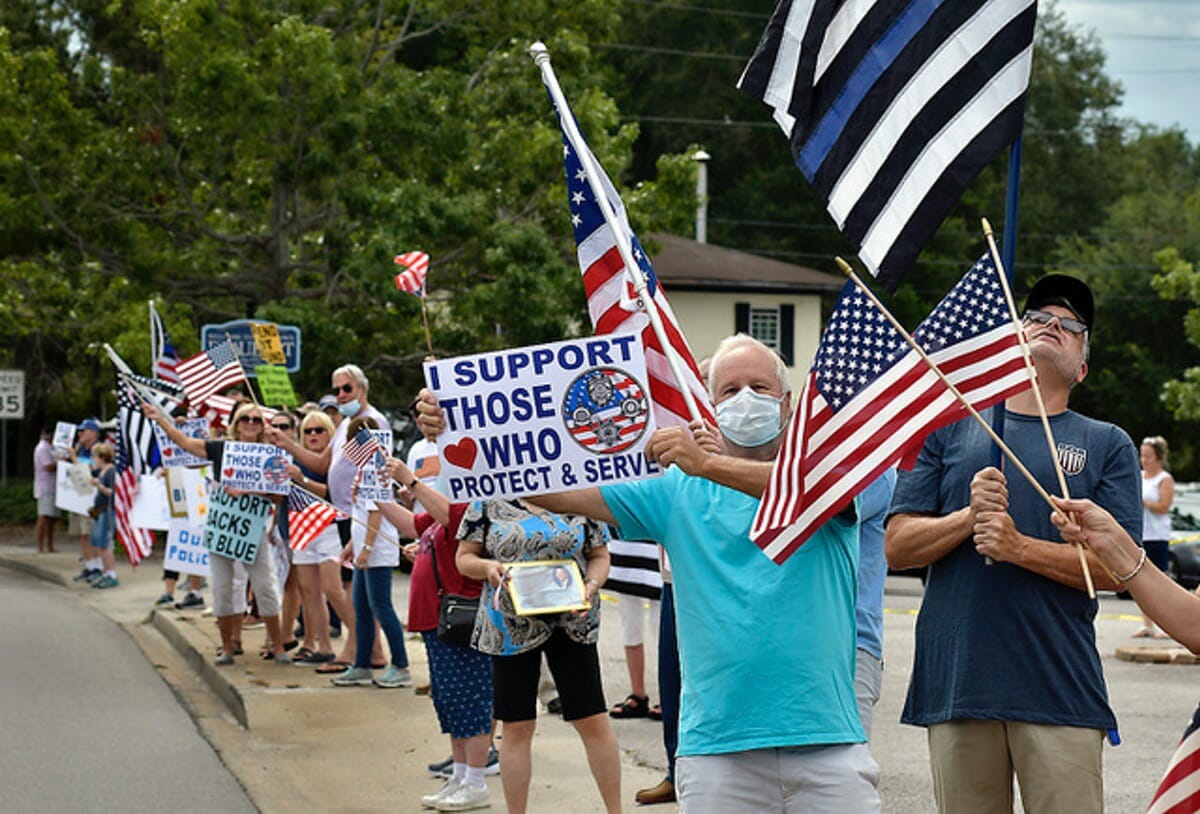 Beaufort County Councilman Mike Covert spoke at the rally, while community members showed their appreciation for our law enforcement officers and first responders by waving flags and signs.
"I have your back as an elected official and a private citizen," Covert said. "I appreciate everything (first responders) do and stand for."
Unified Beaufort, led by Timothy Garvin, was once again assembled in an effort to draw attention to George Floyd and other Black citizens killed or injured by police across the United States. This includes a call for justice for Trey Pringle, who died in 2018 as a result of being shocked with a Taser three times by Beaufort County Sheriff's Office deputies while in a choke hold.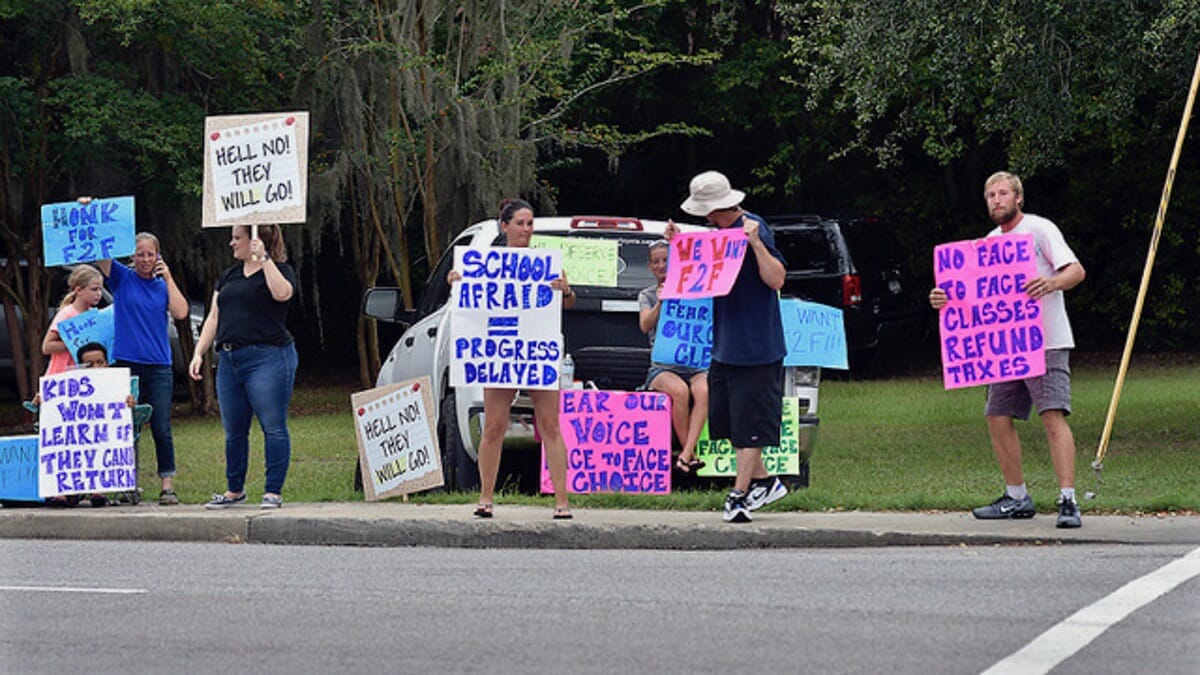 Meanwhile, at the corner of Ribaut Road and Bay Street, a handful of concerned parents and students held up signs in protest of Beaufort County School Superintendent Frank Rodriguez's decision the hold virtual classes to start the school year, despite the objections of many parents.
And lastly, a small handful of concerned citizens gathered in front of the downtown post office on Charles Street to show support for the U.S. Postal Service.
The government agency has been beset with changes by the Postmaster General, which critics say could hamper voters' ability to mail absentee and vote-by-mail ballots and affect the 2020 Presidential Election.