Famed Actor, Author, Opera Singer, Sculptor to be honored at the 13th Annual Beaufort International Film Festival
The Beaufort Film Society has announced that Paul Sorvino will be presented the prestigious Pat Conroy Lifetime Achievement Award at the 13th annual Beaufort International Film Festival in February. The festival dates are Feb. 19-24 with the Red Carpet Reception and Awards Gala taking place on Sunday, Feb. 24, at the USCB Center for the Arts.
"If you look at his body of work in the film and television industries, his work on Broadway, his philanthropic efforts over the past six decades, you can see why we're so very honored to present the Pat Conroy Lifetime Achievement Award to the legendary entertainer Paul Sorvino," Beaufort Film Society President Ron Tucker said.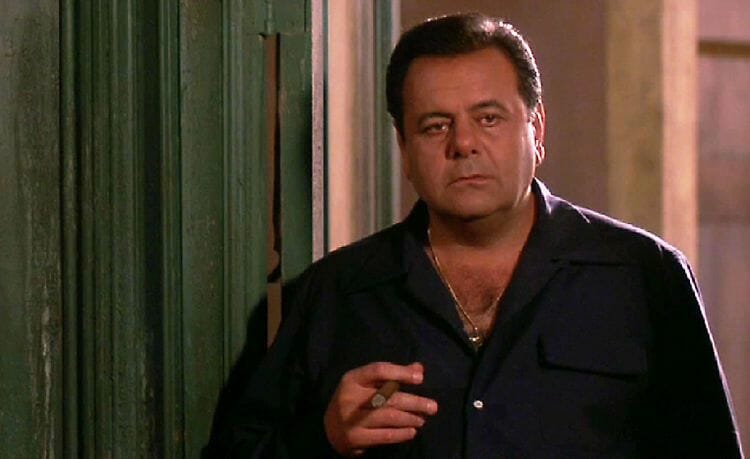 The award is named for best-selling author and Academy Award-nominated screenwriter Pat Conroy, who was a longtime resident of Beaufort before his death of pancreatic cancer in March 2016.
Beaufort's long film history began with Pat when his novel "The Great Santini" was made into a feature film followed later by "The Prince of Tides." Both films were shot in Beaufort.
The Brooklyn-born Sorvino began his career as a 16-year-old singer at a Catskills resort dreaming of becoming an opera singer. And it was no pipe dream. He had studied singing for years and, to this day, has a beautiful tenor voice. But rent and real life led him into a variety of odd jobs and a stint in the Army.
His singing hopes somewhat stifled by asthma, he redirected his career into what figured to be a more promising field—acting. Years of acting and vocal lessons were largely supported through scholarships. After studying dramatic arts under the tutelage of renowned acting teacher Sanford Meisner at the prestigious American Musical and Dramatic Academy in New York City, Sorvino made his Broadway debut at 25 acting and singing in the original 1964 production of the musical "Bajour."
Over the next three years, Sorvino worked a variety of jobs (salesman, chauffeur, etc.) while gaining prominence as an advertising writer/creative director and pursuing his acting career. He made his film debut in Carl Reiner's 1970 comedy "Going Ape" and began a career solely dedicated to acting and occasional singing.
At 40, the tenor made his lifelong dream come true with his operatic debut in "Die Fledermaus," selling out six performances at the Seattle Opera (the impresario Glynn Ross told the press Mr. Sorvino had "one of the voices of the century"). The reviews included "he has an astonishing high C." In opera, he would go on to sing the lead in "The Most Happy Fella" in 2006 at The New York City Opera at Lincoln Center and sold out 15 critically acclaimed performances.
Paul Sorvino's resume is as long and varied as any performer could hope for, including over one hundred eighty movies and television shows, two operas, three Broadway plays, musicals on Broadway and at major theaters across the country.
Early on Paul suffered from severe asthma, but as an adult created and mastered breathing techniques that helped control attacks. He wrote the 1985 best-selling book "How to Become a Former Asthmatic" and founded the Sorvino Asthma Foundation to educate the public about asthma and techniques for managing the illness. He has been honored twice by the Pope for his work with asthmatics as well as by the American Medical Association.
An actor, director, best-selling author, screenwriter, professional bronze sculptor, pianist, business man, operatic tenor and passionate cook, Sorvino still returns occasionally to his original dream and headlines his own concerts. He lives in New York and Los Angeles with his wife, Emmy award – winning television host and commentator Dee Dee Sorvino, and he is the father of Michael, Amanda and Academy Award-winning actress Mira Sorvino. Paul was recently chosen to be honored with a star on the Hollywood Walk of Fame.
The "Pat Conroy Lifetime Achievement" Award is sponsored by Leslie and Landon Thorne.
For more information about the 13th Annual Beaufort International Film Festival, visit beaufortfilmfestival.com. The festival is produced by the Beaufort Film Society.