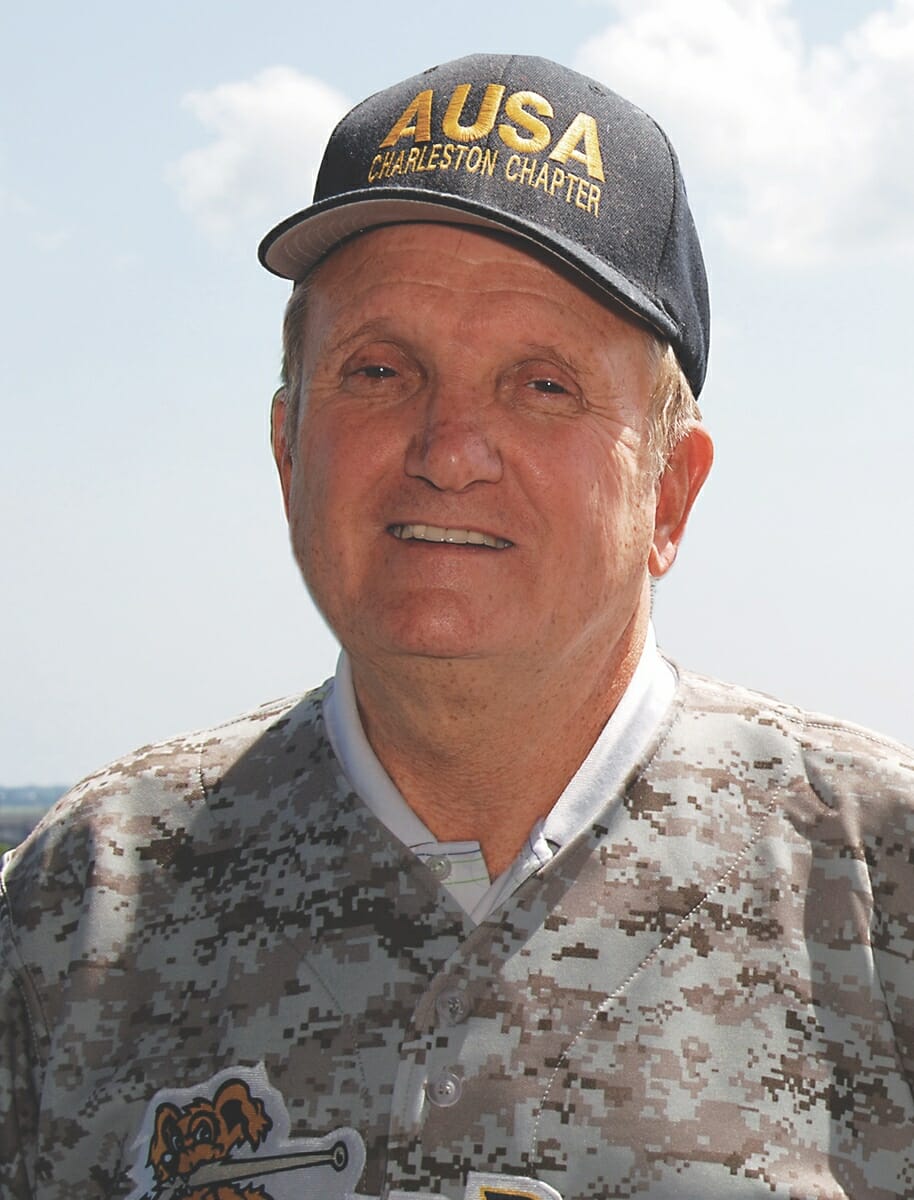 By Larry Dandridge
The state of SC provides many benefits to Veterans. The SC Department of Veterans' Affairs (SCDVA) is located at 1205 Pendleton Street, Suite 369, Columbia, SC 29201. Contact SCDVA at 803-734-0299, FAX 803-734-4014, and E-mail va@scdva.sc.gov.
A Veterans Service Officer (VSO) can help you understand and apply for Veteran benefits. The Military.Com website, https://www.military.com/benefits/veteran-state-benefits/south-carolina-state-veterans-benefits.html, has an excellent summary of SC Vets benefits.
Your state veterans' benefits are too many to mention in this article but some of those benefits include:
SC Works Centers across the state with trained staff to assist Vets find employment. Vets receive priority service in Works Centers and also through SC Works Online Services. There are work centers in Beaufort, Hampton, Colleton, Charleston, and Dorchester counties and other locations throughout the state. The SC Works Beaufort Center is at 164 Castle Rock Rd., Beaufort, SC 29906, phone 843-524-3351.
SC National Guard Employment Advisor is Stan Cox at 843-607-6698. Stan serves Beaufort, Berkeley, Charleston, Colleton, Dorchester, and Jasper counties. See https://www.scguard.ng.mil/Programs-Benefits/Employment-Services/.
SC Works Online Services at JOBS.SCWORKS.ORG is an excellent job-search tool. It is available 24/7, at no cost to jobseekers and employers. Honorably discharged vets are given preference for public and state jobs.
Consumer Affairs and Other Benefits including, but not limited to, Retired Pay Tax Exemption; Homestead Exemption; Real and Vehicle Property Tax Exemption; Disabled Vets Hunting-Fishing Licenses; Tax Exemption for Compensation, Pension, Disability Retirement Pay and VA; Military service State Retirement Credit; State Parks Benefits; Specially Adapted Housing Vets Tax Break; Muni Parking Fee Exemption for Vets with Disabled Vet, Purple Heart, or Medal of Honor plates; Free Tuition Assistance (Free tuition for certain vet's children); and State Vets Nursing Homes. The Vets' Victory House (Nursing Home) serves the Lowcountry and is located at 2461 Sidneys Rd., Walterboro, SC 29488, https://www.veteransvictoryhouse.com/, phone 843-538-3000.
Military Member and Family Programs including Military Retirement Services at Parris Island, MCAS Beaufort, Chas. AFB, and other locations; Free Legal Services For Qualifying Vets; National Guard/Reserve Member and Family Programs; Army Service Member and Family Programs; Vets' Affairs Programs; and the South Carolina Military Family Relief Fund.
The M.J. "Dolly" Cooper Veterans Cemetery, located at 140 Inway Drive, Anderson, SC 29621, phone 864-332-8022, https://scdva.sc.gov/cemetery.
Claims Assistance, which includes SC County Vet Affairs Offices addresses, phone numbers, and email addresses found at https://scdva.sc.gov/county-veterans-affairs-offices and how to contact the Vets Benefits Administration's Regional Office Contact Team representative at 803-647-2488 and email.
Detailed information on State of SC Vets benefits, eligibility requirements, how to apply, and other helpful information are found at the SCDVA's website, https://scdva.sc.gov. After you open SCDVA's web site, you will see tabs for About Us, News, Veterans Trust Fund, Claims Assistance, Resources, SC Military Base Task Force, Coopers Veterans Cemetery, and County Veterans' Affairs Offices. Click on the "Resources" tab to see:
Benefits for SC Employment, Health Care, Education, Consumer Affairs, Nursing Homes, Military Member and Family Programs, Suicide Prevention, and Coalition Partners information.
A list of helpful related links, including Request for Military Records, Request for DD214, Report VA Fraud/Abuse, and National Resource Links to US Department of Vets Affairs, Vets and Military War Website, Vietnam Vets Website, Center for Women Vets, Seamless Transition Home, VA for Vets Program, Consumer Financial Protection Bureau, VA Hospitals, and Homelessness Vets.
A list of State resource links including Vets Welcome Home and Resource Center, SC Department of Employment (DEW), and SC Vets Policy Academy
A County Resource Link to County Veterans Affairs Offices.
Read the information at https://scdva.sc.gov and get a VSO to help you understand and file for your SC Vets benefits. The Beaufort County Veterans Service Office is located at 1905 Duke Street, Beaufort, SC 29902, Phone 843-255-6880. Carl Wedler is the Director and the office email is Beaufort@scdva.sc.gov.
Larry Dandridge is a patient at the RHJ VA Medical Center; an Army ex-Enlisted Infantryman, Ex-Warrant Officer Combat Pilot, and retired Lt. Colonel; a past Veterans Service Officer; a volunteer Patient Adviser at the RHJ VA Medical Center; the Fisher House Charleston volunteer Good Will Ambassador; the volunteer VP for Veteran Affairs for the Coastal Carolina Association of the US Army (AUSA) Chapter; the Author of the award winning BLADES OF THUNDER (Book One); the CEO of TVV Publishing LLC; a past Aerospace Company Regional Manager; the Founder of CLC Hospice LLC; a Lean Six Sigma Black Belt; a Motivational Speaker; a past University Business, Aeronautics, Military Science, and Writing Instructor; and a contributing writer for the Lowcountry Weekly & Island News. You can reach Larry at LDandridge@earthlink.net .