When Dr. Dan Durbin determined the time was right to add a speech and debate team to the long list of extracurricular activities available to students at Beaufort Academy, he knew who he needed to hire to launch it.
Durbin, BA's head of school, was once a noted speech and debate coach in his own right, and David Nagel was his prized pupil at FJ Reitz High School in Indiana — an individual state and national champion in high school who went on to compete at the collegiate level.
The student has become the teacher.
Durbin lured his former student to BA last fall to launch the school's speech and debate team, which has qualified for the South Carolina state tournament next month in Greenville. Seven students will represent BA at the event.
As veterans of speech and debate, Durbin and Nagel sing the program's praises as a form of student expression that encourages students to tackle current events and social issues while encouraging competition and leadership. Nagel believes that in order to effect change in the world around them, students must do so by using their voice.
"By voice, I mean how they feel about a given topic or area of interest," Nagel says. "Our activity is unique in the fact that it not only allows students to express themselves, it also encourages them to develop their own opinions through research and dialogue. Through this process, we hope to produce future leaders and adults that can make a positive impact on our community."
Nagel is quick to point to the long list of notable speech and debate alumni ranging from famed actors and rock stars to Supreme Court Justices and politicians, including South Carolina natives Stephen Colbert and Chadwick Boseman, Sonia Sotomayor and President John F. Kennedy, and even Oprah Winfrey and Bruce Springsteen.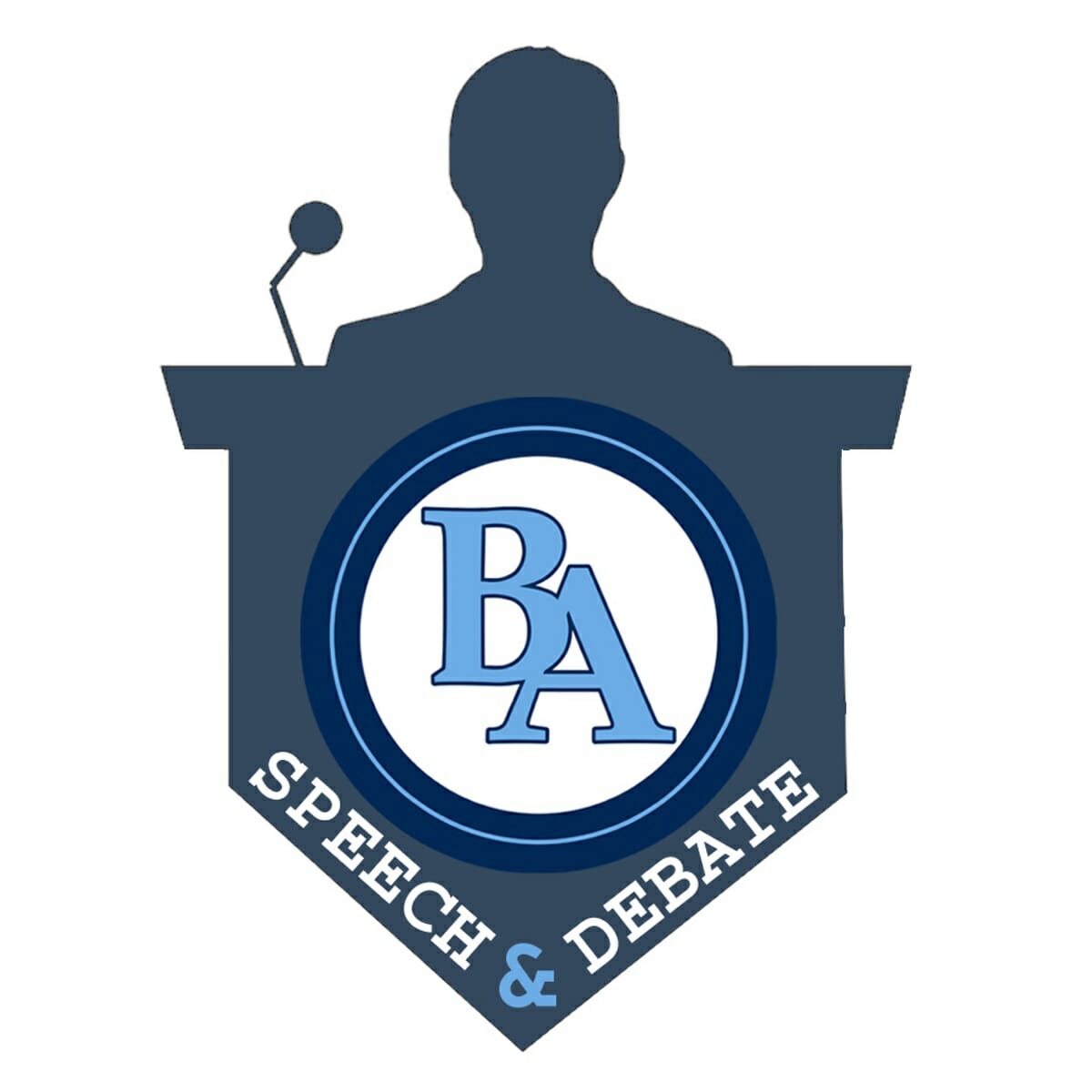 "This activity has a storied and successful pedigree — something that Beaufort Academy is very excited about," Nagel said.
Durbin knows a thing or two about building a successful speech and debate program. His program in Indiana was recognized as one of the nation's largest and most successful programs during the 1990s, and he passed on his expertise to Nagel, who parlayed his success as a competitor into an impressive teaching and coaching resume. For five years prior to moving to Beaufort, he led the program at Mater Dei High School in Evansville, Indiana, producing multiple state finalists, an individual state champion, national qualifiers, and the 2017 Indiana state championship team.
"Bringing David and his wife Megan to Beaufort is an amazing opportunity for our school and the community," Durbin said. "He is a seasoned speech and debate competitor and veteran coach with a great handle on the classroom. David's success and experience speaks for itself."
Nagel had a good thing going in Indiana, but he couldn't pass up the chance to work for his mentor and build a program from scratch.
"Dr. Durbin definitely has a vision for what he wants to accomplish with BA as a Leadership Academy," Nagel said. "The skillset that our students develop through this activity and the newly-implemented Leadership curriculum sets them up for success beyond high school and after college. I was absolutely honored when he reached out. I know what he is capable of when he sets his mind to something. We are on the brink of great things here."
Nagel has big plans for the program, including setting students up for opportunities to earn scholarships to compete in college and hone their critical-thinking and public speaking skills in regional, statewide, and national competitions.
"Our students will be in a unique position when entering the workforce after college," Nagel said. "They have the experience to interview well and maintain a level of success and confidence that is expected of them in this type of activity. Many employers look for this on a resume, especially in the professional world."
And Nagel hopes BA won't have the area's only speech and debate program much longer. The team currently has to travel to Columbia or Greenville for most of its competitions, but Nagel looks forward to a day when the Lowcountry has a robust local scene that allows area schools to compete against one another.
"Spreading this activity to other schools throughout our community is the next step," he said. "We are constantly looking for opportunities to allow these amazing students to compete. Hosting tournaments and providing support to other future programs in Beaufort and along the Lowcountry coast is an integral part of our success. We grow in experience and as a program the more that we are able to compete."