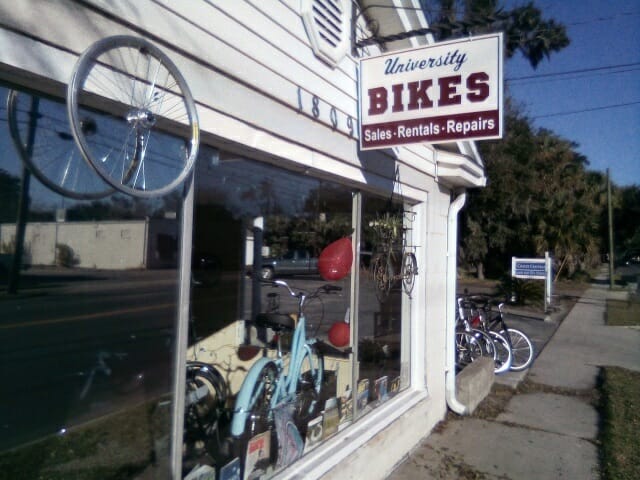 Downtown Beaufort has a new bicycle store, University Bikes, located in the Higginsville neighborhood.
The shop officially opened Friday, but like many bike shops, it started years ago in a home garage. The business is a local, independent, full-service bicycle shop serving all bicycle riders from beginner all the way up to seasoned racers.
Owner Chris Taylor says "UBikes" will offer a full range of services and products including new cycle sales, repairs, rentals, pick-up and delivery, and will also buy and sell used cycles with more services to come.
For the first six months of business, UBikes will offer unlimited, free lifetime tune-ups for all new bike purchases. The store will feature all types of bikes — child and youth, comfort, trikes, fitness, mountain bikes, cruisers and racers.
UBikes is located at 1809 Boundary Street, one block from the intersection of Ribaut and Boundary and is open from 10 a.m. to 6 p.m. Monday through Saturday.
Taylor plans to hold a grand opening event sometime in early 2019.