From staff reports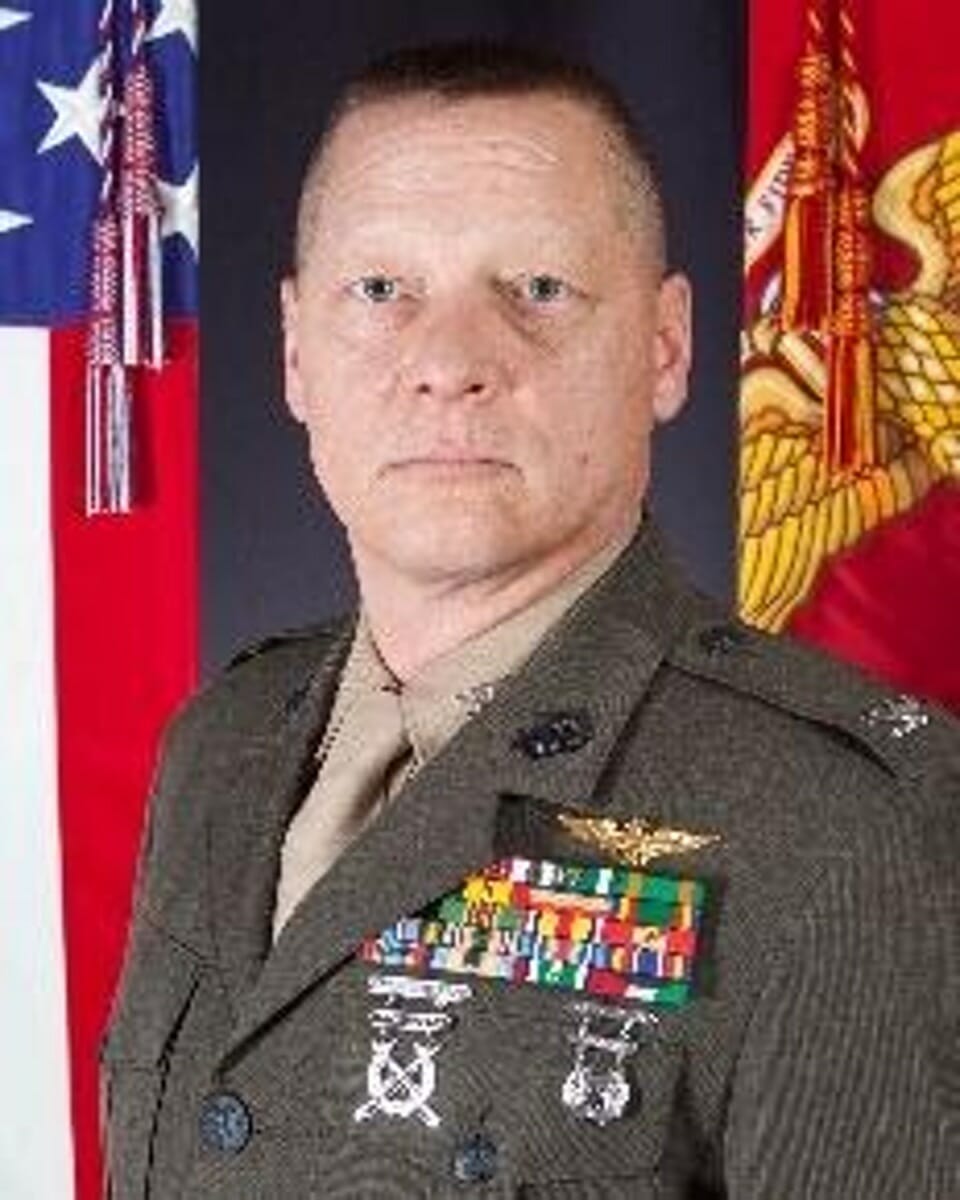 Less than a month after Naval Hospital Beaufort held a change-of-command
ceremony, Beaufort's two Marine installations saw changes at the top, as well.
On Thursday, June 18, Col. Timothy P. Miller relinquished command to Col. Karl R. Arbogast (left) on the parade field as Col. Arbogast became the new commanding officer of Marine Corps Air Station Beaufort.
Then the next day, Friday, June 19, Maj. Gen. James Glynn relinquished command of Marine Corps Recruit Depot Parris Island/Eastern Recruiting Region to Brig. Gen. Julie Nethercot (right) at the All Weather Training Facility on Parris Island.
Nethercot joined Parris Island and the Eastern Recruiting Region after serving as the Director of the Commander's Action Group for NORAD and USNORTHCOM.
She was commissioned in May of 1993 and deployed for Operation Iraqi Freedom (OIF) I and to Marine Corps Central Command-Djibouti Africa in support of Operation Enduring Freedom (OEF).
From May 2009-June 2011, she served as Commanding Officer for 9th Communication Battalion in Camp Pendleton, Calif. The battalion deployed to Helmand Province, Afghanistan from January 2010 through February 2011 in support of OEF.
Nethercot is a graduate of the Weapons and Tactics Instructor Course, the Maritime Advanced Warfighting School, Command and Control Systems School, the Navy Command and Staff College and the National War College. She holds a Master of Science degree in National Security Strategy and a Master of Arts degree in National Security and Strategic Studies.
Her personal decorations include the Defense Superior Service Medal (Second award), the Bronze Star, the Legion of Merit (Second award), Defense Meritorious Service Medal, Meritorious Service Medal (Third award), Navy and Marine Corps Commendation Medal (Fourth award) and the Navy Achievement Medal. She was the 2010 recipient of the Major Meghan McClung award for Visionary Leadership for her performance as a Battalion Commander in Helmand Province.
Colonel Arbogast joined the United States Marine Corps Reserve in the Delayed Entry Program in February 1989 and reported to MCRD San Diego in July 1989. He was assigned to Company E, 2nd Battalion, 24th Marines in Des Moines, Iowa where he served until December 1993 participating in Operation Desert Storm.
Arbogast was designated a Naval Aviator on May 23, 1997 and then reported to HMT-303 at Marine Corps Air Station (MCAS) Camp Pendleton, California for initial training in the UH-1N helicopter.
Arbogast participated in humanitarian assistance operations in East Timor and participated in exercises Beach Crest, KITP, Eagar Mace and Infinite Moonlight.
In July 2002, Arbogast was assigned to 2nd Battalion, 1st Marines as the Battalion Landing Team Air Officer. During this period, he deployed in support of Operation Iraqi Freedom.
Colonel Arbogast has accumulated over 3000 flight hours in Naval aircraft. His personal decorations include the Meritorious Service Medal with three Gold Stars, Navy and Marine Corps Commendation Medal with Gold Star and Combat Distinguishing Device, the Navy and Marine Corps Achievement Medal, and the Combat Action Ribbon.
During the ceremony at MCAS Beaufort, Col. Miller was awarded the Legion of Merit Medal for his outstanding leadership and dedication to duty while in command of MCAS Beaufort. Col. Miller and his family will continue their Marine Corps career at U.S. Pacific Fleet Joint Base Pearl Harbor-Hickam, Hawaii.
The departing Miller left a message for his Marines on MCAS Beaufort's Facebook page.
"Over the last three years, we have faced many challenges as a base, but we have persevered because of strong leadership, teamwork and dedication to the mission. Semper Fidelis, Team Beaufort."