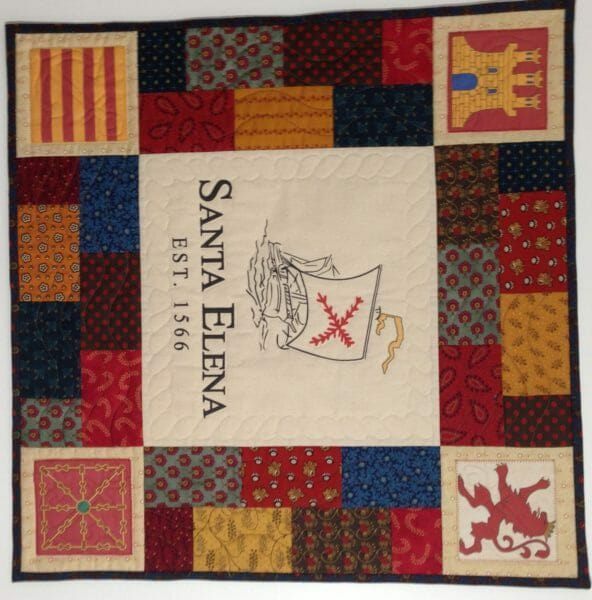 The most recent product of the Santa Elena Foundation's efforts to collaborate with the community featured the Sea Island Quilters making quilts with a "Santa Elena" theme. Now on display are dozens of handmade quilts at the Santa Elena History Center at 1501 Bay St. in Beaufort.
Quilters used their imaginations to create original wall hangings with portrayals of scenes from local, 16th century history. "What a neat way to have our local history interpreted," said Megan Meyer, Santa Elena History Center director. "This project exemplifies the ripple effect that the increased awareness of the Santa Elena story is having on our great community." The quilts are on display through Wednesday, March 15, at the Santa Elena History Center.
Visit santa-elena.org.