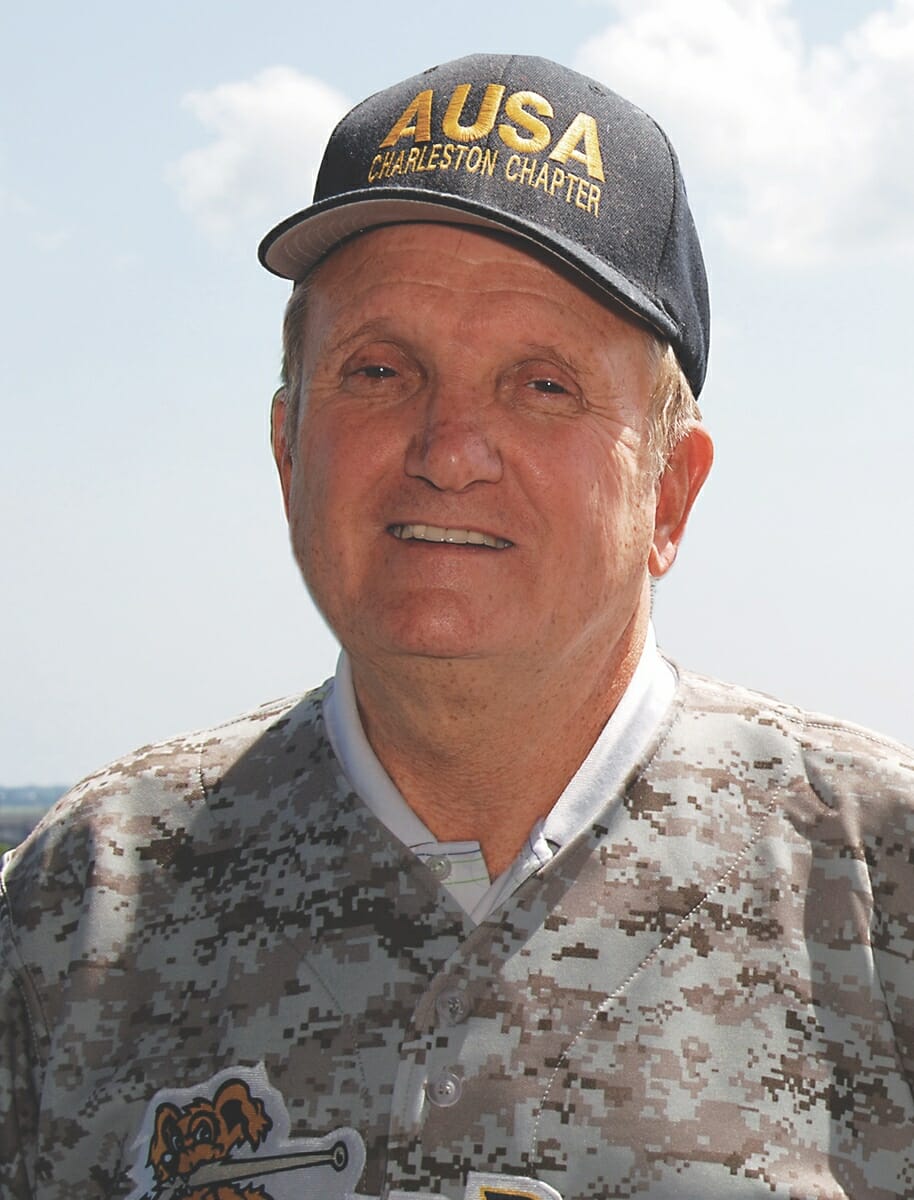 By Larry Dandridge
This article is part 1 of 2 on National Archives services. Perhaps the most frequent question I get from Veterans and their family members is, How do I get a copy of my DD Form 214 and other service records? The short answer to that question is to go online to National Archives at https://www.archives.gov/veterans and submit a request.
The long answer to that question is found in the huge amount of helpful information at the National Archives website, https://www.archives.gov/veterans. There is far too much information on this subject to cover in two short news articles, but you can find the answer to your every question at the National Archives Vets Service Record site and from your local Veterans Service Office (VSO). You can find a list of SC County VSOs at https://scdva.sc.gov/county-veterans-affairs-offices
Veterans and next of kin can obtain replacement medals and the following records through the National Archives: DD214 and other separation documents, official military personnel records, and medical and health records.
Veterans and others seeking copies of a veteran's records would be wise to read everything at the National Archives veterans' website and to seek advice from their VSO before ordering copies of records and other actions covered at this informative website.
You may request military service records if you are: a military veteran, or next-of-kin of a deceased, former military member. The next of kin can be a surviving spouse (not remarried), father, mother, son, daughter, sister, or brother
This National Archives website tells you how to request records, check on an existing request, provides other ways to get service records, how recently separated vets can obtain records through the joint Department of Veterans Affairs and Department of Defense eBenefits Portal at https://www.ebenefits.va.gov/ebenfits/homepage, and provides a funeral home director information page.
If you've been discharged from military service, your personnel files are stored at the National Archives and Records Administration (NARA). The NARA is the official repository for records of military personnel who have been discharged from the US Army, Marine Corps, Navy, Coast Guard and Air Force. If you are a recently separated veteran, records can be found online via the VA/DoD eBenefits portal at https://www.ebenefits.va.gov/ebenfits/homepage.
Most veterans and their next-of-kin can obtain free copies of their DD Form 214 (Report of Separation) and other records several ways, including:
Use the eVetRecs system portal at https://www.archives.gov/veterans/military-service-records to create and submit your request online,
Mail your request by letter or Standard Form 180 to The National Personnel Records Center, 1 Archives Drive, St. Louis, MO 63138, or
Fax a letter or Standard Form 180 to: 314-801-9195
You can download a copy of Standard Form 180 at https://www.archives.gov/files/sf180-request-pertaining-to-military-records-exp-april2018-1.pdf .
Response times from NPRC vary depending on the complexity of your request, the records availability, and workload. Approximately 92% of requests for DD214 are filled within 10 days. Requests that involve reconstruction efforts due to the 1973 fire, or older records, may take 6 months or more. NPRC requests you please not send a follow-up request before 90 days have elapsed.
The National Archives stores records of individual military service pertaining to former service members who no longer have a service obligation or who are retired or have died. NPRC does not have records of members in the active or inactive reserves or in the National Guard.
Military personnel records are primarily administrative records and can contain information such as: enlistment/appointment, duty stations/assignments, training, qualifications, performance, awards, disciplinary actions, insurance, emergency data, administrative remarks, separation/discharge/retirement, and other personnel actions.
Most Official Military Personnel Files contain both personnel and active-duty health records, but this practice was discontinued by the service branches beginning in 1992. Veterans who plan to file a claim for medical benefits with the VA do not need to request a copy of their military health record. After a claim is filed, the VA will obtain the original health record from the NPRC
Due to the pandemic, the NPRC is closed except for emergencies. However, NPRC continues servicing requests associated with medical treatments, burials, and homeless veterans seeking admittance to a homeless shelter. NPRC requests people refrain from submitting non-emergency requests such as replacement medals, administrative corrections, or records research until the NPRC returns to pre COVID staffing levels.
Look for more information on the National Archives and veterans' records in the next edition of The Island News.
Larry Dandridge is a patient at the RHJ VA Medical Center; an Army ex-Enlisted Infantryman, Ex-Warrant Officer Combat Pilot, and retired Lt. Colonel; a past Veterans Service Officer; a volunteer Patient Adviser at the RHJ VA Medical Center; the Fisher House Charleston volunteer Good Will Ambassador; the volunteer VP for Veteran Affairs for the Coastal Carolina Association of the US Army (AUSA) Chapter; the Author of the award winning BLADES OF THUNDER (Book One); the CEO of TVV Publishing LLC; a past Aerospace Company Regional Manager; the Founder of CLC Hospice LLC; a Lean Six Sigma Black Belt; a Motivational Speaker; a past University Business, Aeronautics, Military Science, and Writing Instructor; and a contributing writer for the Lowcountry Weekly & Island News. You can reach Larry at LDandridge@earthlink.net .