Everyone knows the first day of school can be a bit of a drag, but students at Beaufort Academy should have plenty of motivation to return Aug. 20 thanks to a special visitor.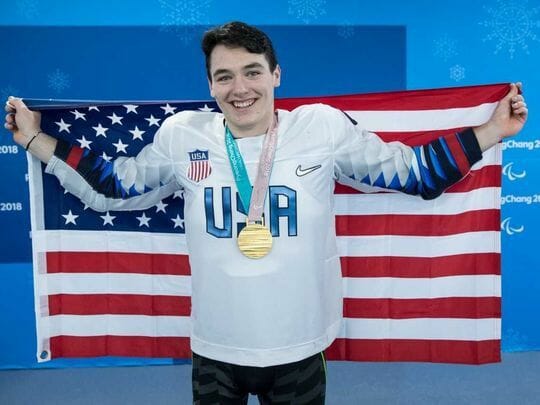 U.S. Paralympic Sled Hockey gold medalist Jack Wallace will speak at BA's annual convocation prior to the first day of the new school year. All BA students and faculty will attend the convocation set for 8:30 a.m. at Sea Island Presbyterian Church, and the school is also extending an invitation to all first responders and military members throughout Beaufort county.
"We would love to see the room filled with local heroes – firefighters, EMS workers, police officers, active and retired military, and disabled veterans," BA Head of School Dr. Dan Durbin said. "Their presence will help to enrich the experience for our students."
Wallace will kick off the new school year with what is sure to be an inspiring story of perseverance and overcoming adversity en route to winning gold at the 2018 Paralympic Games.
By the age of 3, Wallace already was an avid hockey player growing up in Franklin Lakes, N.J. At age 10, a freak waterskiing accident put his playing days on hold. The boat's propeller sliced through his right leg above the knee and his leg had to be amputated. A year after his injury, he discovered the sport of sled hockey, and it quickly became apparent that the injury had not diminished his athleticism.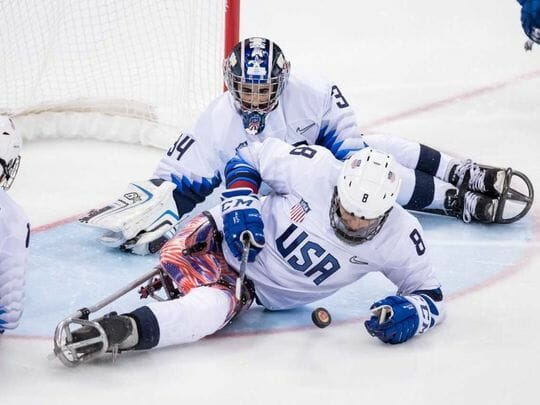 "You've got to keep moving forward and see what you can do to make something out of it," says Wallace, a biomedical engineering major at The College of New Jersey who plans to develop and design prosthetic limbs after graduation.
After being a member of the U.S. National Sled Hockey Team, the U.S. Development Sled Hockey Team, an attendee of the USA Hockey Sled Select Camp, and World Sled Hockey Challenges, Wallace's motivation earned him a spot on the 2018 U.S. Paralympic Sled Hockey team on Jan. 1. As a forward, Wallace collected five points in five games during the most recent Winter Games in PyeongChang, South Korea, which ultimately led to a gold medal for Team USA.
As a rising junior in college, Wallace has already achieved more success than most his age. He claims that he owes his success to a positive attitude.
"When you set your mind on something, if you work hard enough, you can achieve it," Wallace said.
He also added that an unending supply of support from his family and friends have played a huge role in his accomplishments.
"The first day of school is the perfect time to get our students inspired by such an admirable young man," Durbin said. "The obstacles he conquered in just the first 20 years of his life should be proof that anything is possible for the leaders of tomorrow. Jack is a true overcomer."