Local activist focusing on area's boys

By Margaret Evans

Tim Garvin knows that meaningful change starts at home.
Last summer, when protests were breaking out in big cities across the country following the death of George Floyd, instead of heading off to Charleston or Columbia, Garvin and his friend Jacorey Wright led a demonstration right here in Beaufort, in front of the old Piggly Wiggly on Boundary Street.
"I stepped out on faith last summer," Garvin said. "I wasn't even sure I could do it. I didn't know the rules or guidelines for protesting. I just went to the sidewalk and drew up my signs."

Within a week, 500 people had joined Garvin and Wright on that sidewalk at the corner of Boundary and Ribaut – folks of all races, ages, and occupations, all standing with Beaufort's Black community, calling for racial justice. The protest movement – which came to be known as Unified Beaufort – lasted for weeks, culminating in a Father's Day March through downtown Beaufort.
Garvin is proud of the numbers and diversity they attracted, and especially proud that the protests remained peaceful.
A year later, Tim Garvin is stepping out on faith again. As the founder and president of Unified Beaufort, Inc. – now an official 501c3 non-profit – he's creating an organization for boys and young men called Unified Gents.
"Unified Beaufort's mission is 'striving for unity in the community by cultivating equality and justice for all,'" Garvin said. "And we're starting with our youth. That's our first step. There aren't many activities for young people in this town; not many opportunities for fun and friendship. We no longer have a movie theater, we no longer have a roller rink, and now even the bowling alley has closed. That was the last place kids had to hang out together … besides on their phones."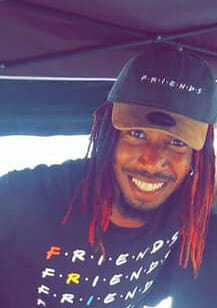 Garvin envisions Unified Gents as an organization where boys can find face-to-face encouragement, fellowship, and just plain fun. They'll also be mentored in important life skills like Basic Everyday Etiquette, Written and Verbal Communications, Dating Guidelines for Gentlemen, and Grooming Guidelines.
Garvin has an enthusiastic supporter in the Dean of USCB's Beaufort campus, Bob LeFavi, who offered him the Center for the Arts auditorium for his kickoff event.
"Last summer we had USCB students unite with us and join our forces," Garvin said, "and Bob LeFavi was in full support. At that time, he told me, 'if you ever need anything, ask me.' So when I had the idea to start Unified Gents, I went out on a limb to see if he would keep his word. Bob LeFavi kept his word. I respect him. He's a good man."
There are currently four speakers lined up for Unified Gents' inaugural event – people in law enforcement, city government, and mental health – and Garvin plans to include other community leaders at future events. He has a great partner in his fiancé Shaquelia Smalls, who's been hard at work making drawstring pouches for the young "gents" who attend the kick-off. Each pouch will be filled with various gifts and supplies, including a necktie. (Yes, these boys will learn to tie a tie.)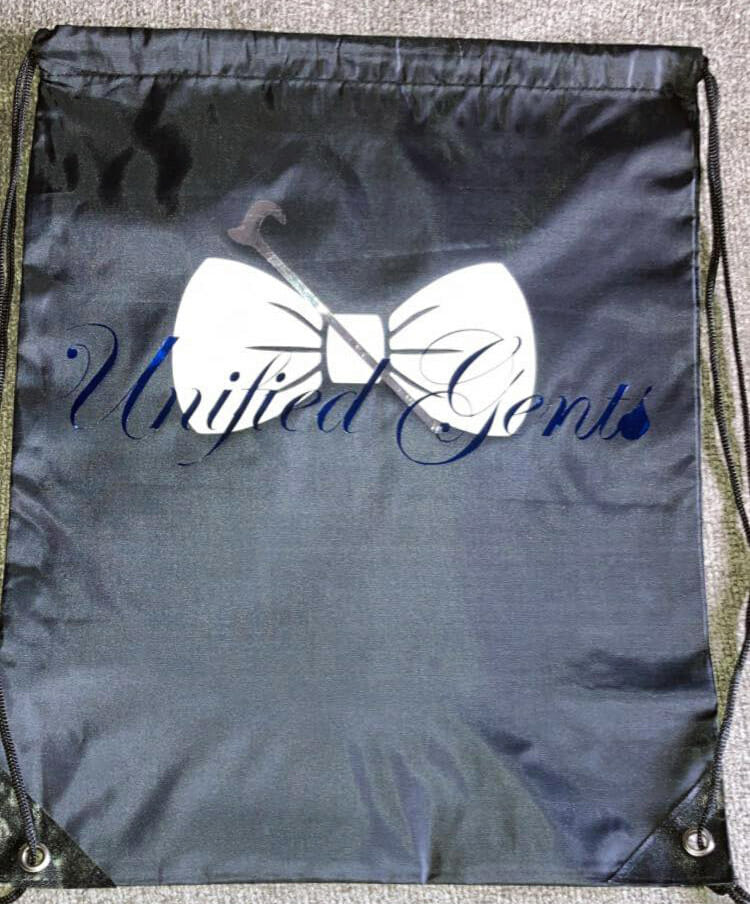 The event is open to boys age 8-17, who will eventually break into two groups: 8-12 and 13-17. Fathers are welcome to attend the first event with their sons.
When asked what he thinks boys might be lacking today, as opposed to girls, Garvin, who has two sons of his own, answered emphatically, "Love. Boys are supposed to be so tough. Not show emotion. But they need someone to talk to, too. They need somebody to encourage them, somebody to say, 'It's okay, you can do it!' Sometimes, a young man needs a shoulder to lean on, too."
Garvin wants Unified Gents to be that shoulder. He hopes to create a racially and socially diverse group of boys who form a "brotherhood bond" and know they are loved. He wants to make a lasting impact on their lives.
"I just want people to see a difference," he said. "I want their parents and teachers to say, 'I don't know you're doing, or what program you have him in, but he's a whole different kid now.'"
Garvin said the idea for Unified Gents was inspired by the Gentleman's Club programs that were once in some of our area schools, but have folded. Does he foresee a time when Unified Gents will operate in the schools? Maybe a club in every Beaufort County school?
"I don't know about all that," he laughed. "I want to crawl before I walk. But if it gets that big one day – Lord willing – then I say, Amen."

WANT TO GO?
What: Unified Gents Kickoff Event
When: 3 to 5 p.m., Monday, July 12
Where: USCB Center for the Arts Auditorium, 801 Carteret Street, Beaufort
Who: Boys ages 8-12 and 13-17 (Fathers welcome with their sons)
For more information: Contact Tim Garvin at Tgarvin843@gmail.com or 843-949-1600.

Margaret Evans is co-publisher of Lowcountry Weekly and The Island News. She can be reached at editor@lcweekly.com.