Warriors' Hazel, Frazier sign with Flying Fleet
Two Whale Branch football stars made their college plans official Wednesday, as De'Arius Hazel and JacQuez Frazier signed their letters of intent to attend Erskine College in the fall.
Both linebackers, Hazel and Frazier were All-Lowco First Team selections after anchoring the Warriors' strong defense as seniors.
Frazier racked up a team-high 127 tackles, including eight tackles for loss, and two sacks. Hazel amassed 95 tackles (four for loss) and two sacks before a season-ending knee injury, and he also was the team's leading rusher prior to the injury.
Now they'll get the chance to continue doing damage together at Erskine, which is reviving its long-dormant program this fall. The Flying Fleet brought in their first recruiting class last season and practiced in the fall with players using their redshirt season.
The startup program provided a great opportunity close to home for the Whale Branch duo to continue their academic and football careers.
"It was a dream that has come to a reality," Hazel said. "Especially with me having the injury that I had, it was great to know that I secured another opportunity to play the game I love."
Creek's Franco inks with Wolves
Battery Creek's Shawn Franco signed to play football at Newberry College earlier this month.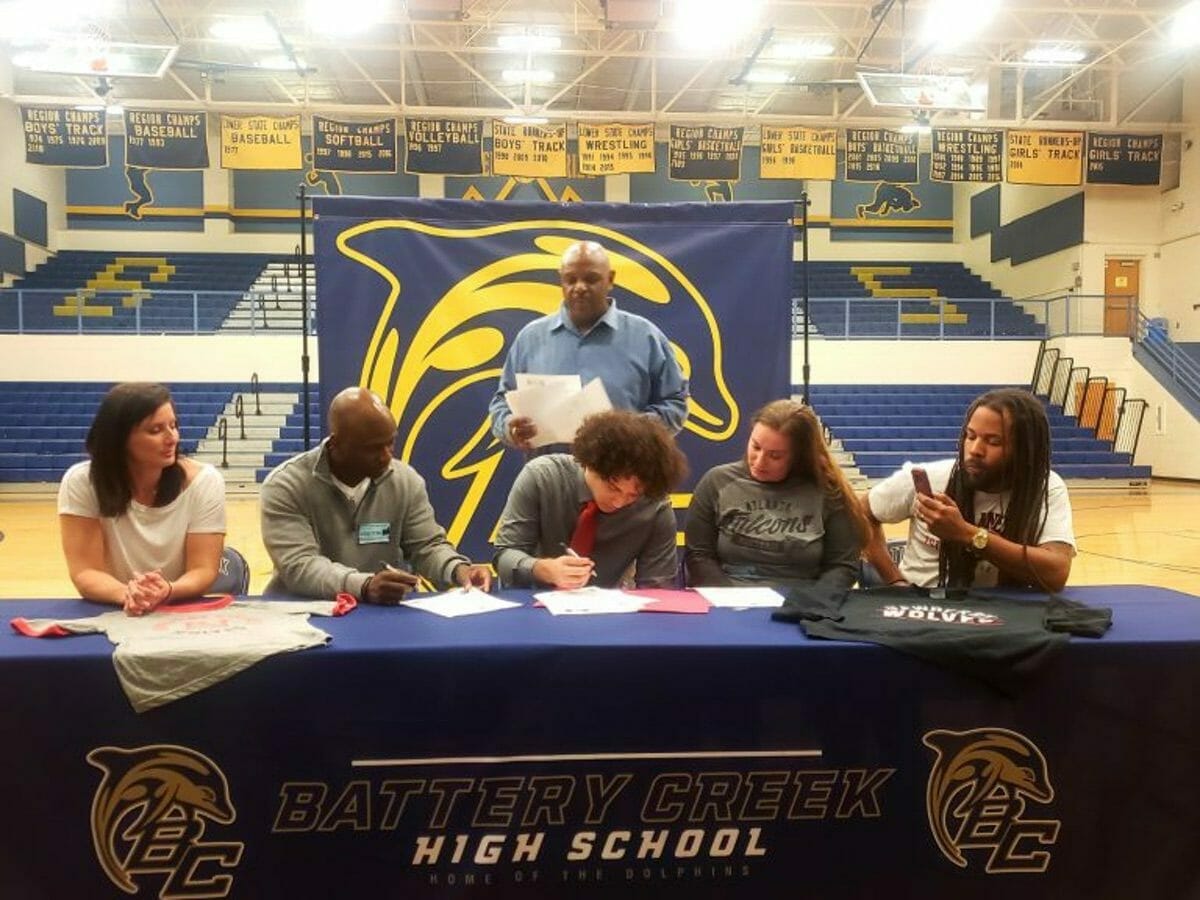 The senior defensive lineman celebrated the big day in front of family, coaches, and friends. Franco was a two-year starter for the Dolphins and also has thrown discus and shot put for the track and field team.
"Newberry College is receiving a strong student-athlete who has also excelled in the classroom," Battery Creek athletics director Sarah Hayes said. "Congratulations, Shawn! Battery Creek High School is proud of you!"