David S. Prichard has been named the City of Beaufort's new Community and Economic Development Director, a position he will take over Nov. 13.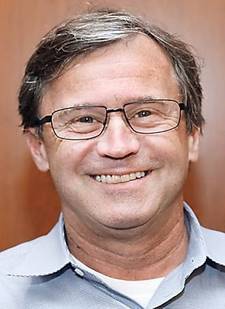 Prichard currently is Director of Development Services in Maryville, Tennessee, where he oversaw the city's Planning and Code Enforcement departments. He was responsible for the update and maintenance of the city's zoning ordinance, land use plan, and subdivision regulations. He also provided community development outreach and support to the Downtown Maryville Association and Main Street program for the City Manager.
Prichard has a Bachelor of Arts degree from the University of Tennessee and a Master of Urban & Regional Planning degree from Virginia Tech. He is a retired military officer with a distinguished career as a helicopter pilot. In addition to his duties as a Standardization Instructor Pilot, he served as the unit's operations officer, its commander, and as military liaison to the Appalachian High Intensity Drug Trafficking Area Taskforce. When he retired from active duty he had over 5,000 hours of flight time. He has received numerous awards and decorations, from the Meritorious Service Medal, to the Global War on Terrorism Service Medal, and the Tennessee Commendation Medal, among others.
Prior to his work in Maryville, Pricahrd worked in Shalimar, Florida, where he provided planning services and expertise; the development of short- and long-term plans for Eglin Air Force Base, which were sustainable for the mission, the natural environment, and the growth of surrounding communities; creating buffering strategies for Eglin AFB; provided technical support to the Eglin long-range planning committees, and the transportation planning committee. He was extensively involved in noise modeling of the F-35 for alternative site planning at Eglin.
Prichard is an avid reader, a bicyclist, a hiker and an outdoorsman. He and his wife Vanessa are looking forward to making Beaufort their new home.
"David's strongest references came from the Chairs of the Planning Commission, the Board of Zoning Appeals, and the Downtown Design Review Board, all stated that our gain was going to be a huge loss for Maryville," Beaufort City Manager Bill Prokop said. "We are looking forward to having David join us and welcoming him and his family to Beaufort."