By Mindy Lucas
Two candidates vying for the mayor's job fielded a range of questions at a candidates' forum held at USC Beaufort's Center for the Arts on Wednesday, Oct. 14.
From mental health and the pandemic to the funding of city parks, the questions offered a glimpse into what the leadership styles of Stephen Murray and Mike Sutton might be like if elected.
While the two were mostly in agreement in their answers to the majority of questions posed, only a few seemed to elicit real differences in their approach.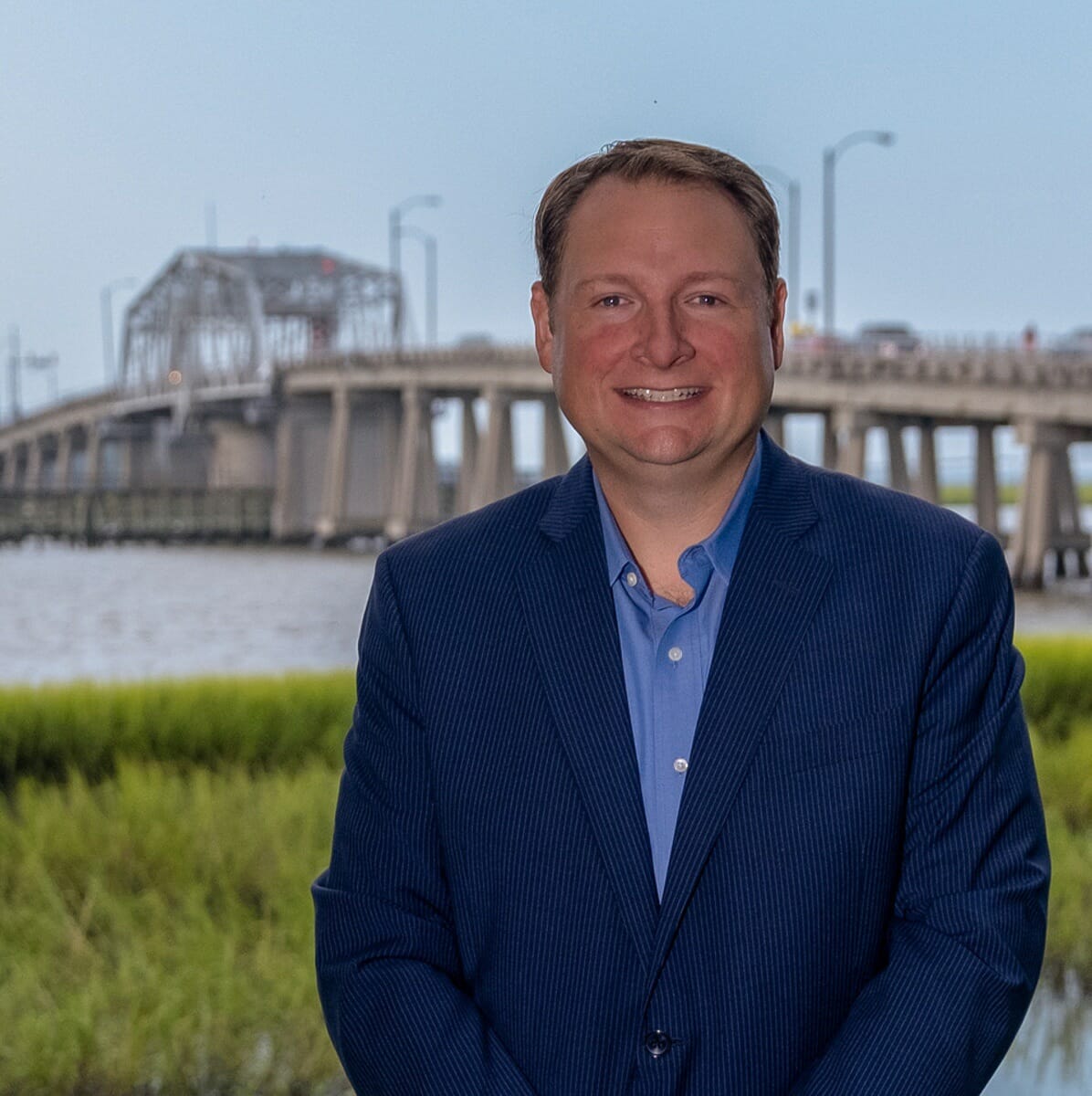 On the question of whether the candidates believe multiple employment sectors create a more resilient economy, Murray – a City Councilman and founding chairman of the Beaufort County Economic Development Corporation – likened Beaufort's economy to a two-legged stool.
"Building that third leg of Beaufort's economy with high wage jobs that help us weather these economic and governmental storms over time is critically important not just for people diversity … but also for tax-based diversity long term," he said.
Murray said that in the last few years the council had taken strides to diversify the economy, such as starting the Beaufort Digital Corridor.
But Sutton suggested a more regional approach was needed.
"Beaufort cannot back solely the economic vitality of the entire region. This needs to be a larger, community effort," he said.
Sutton pointed to the work on the Boundary Street Corridor renovation project during his time on city council – he served two terms from 2006-2014 – as having established a "much deeper and better base for new business growth."
He also noted that while there wasn't as much activity as could be at the Beaufort Commerce Park by the Marine Corps Air Station, purchased by the city in 2012, it was "starting to work."
But Murray took issue with this assertion, saying he drove out to the park almost two years after it was purchased by the city and found bathrooms at the playground closed and a website and phone number listed on a sign there were either defunct or disconnected.
"It's easy to say that we need to work on economic development," Murray said, adding that during his tenure, city council had invested almost $25 million in economic development in Northern Beaufort County. "I'd like to think we're getting it done when others just sort of talk about it."
But Sutton pushed back saying that Murray hadn't done anything to fix the current problems at the commerce park and was merely blaming past councils.
On the question of how candidates would strengthen the economy while preserving Beaufort's history, Murray said that while the city needs to work diligently on the "job diversity piece" it also needed to focus on what is allowed in terms of design and development.
He went on to say that there were some who believe the city should remove regulations in order to make it "easier and cheaper" for developers to build in Beaufort.
"We don't have to cheapen our design standards," he said. "We don't have to reduce a pile of regulation to induce a pile of demand. It's already here."
The challenge, he added, was how to make sure the process is predictable for both the preservation community and developers while also trying to shape growth that's responsible over time.
Sutton, who has sat on the Historic Review Board and been a longtime business owner of a renovation company, said he was deeply versed in historic preservation and guidelines, but that the city has "bigger issues outside of the pressures to lessen regulations."
"We have actually overburdened regulations in a lot of areas that makes things impractical to do related to preservation," he said.
Environmental issues such as protecting homes against flooding or being able to invest in one's own home or property so that people will want to stay in the area are two such issues, he said.
Want to watch?
Watch the mayoral and city council forums in full at https://www.youtube.com/watch?v=GVLMl6g99TY&feature=youtu.be