Photo above: American Legion Beaufort Post 9 is striving to promote both patriotism and businesses in the Beaufort area by calling attention to those that proudly display the U.S. flag at their location. Post 9 presents those enterprises with a framed certificate thanking them. Here, Post 9 commander Chuck Lurey presents Felicity Carpenter of Southern Life Clothing and Gifts with a certificate for displaying our nation's flag.
Allstate agent awards two $1,000 grants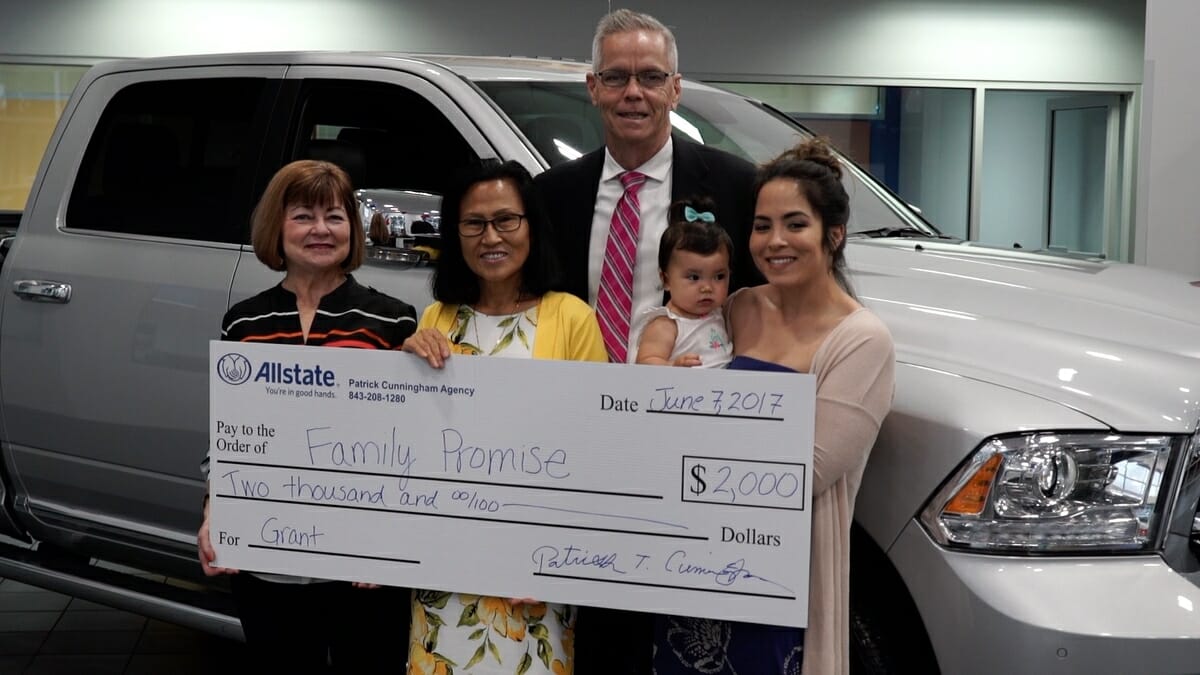 New River Auto Mall Allstate Agent Patrick Cunningham presented a check for $2,000 to Family Promise of Beaufort County.
The money will help fund the purchase of air mattresses for area congregations to use as they assist homeless families with children through Family Promise.
Family Promise of Beaufort County's mission is to provide temporary shelter, family stability and permanent housing solutions for homeless families with children by mobilizing resources from interfaith and secular communities.
"My family volunteers with Family Promise, and we're impressed with how much they do for people who are in housing transition in our community," said Cunningham, who is the licensed agent for Allstate at New River Auto Mall. "We are so pleased to be able to contribute financially through Allstate, in addition to our volunteer hours, to help even more."
Family Promise of Beaufort County, one of 202 affiliates in 42 states, opened its doors in 2008 and still remains the only sheltering program in the county that serves homeless families with children.
"We are grateful to the Cunningham family for their volunteer work with us, and are pleased to receive this generous funding from the Allstate Foundation," said Executive Director Lynda Halpern.
To recognize personal community involvement, the Allstate Foundation supports the causes that Allstate agents care about most by providing helping hands in the community and grants to nonprofits where they volunteer their time to bring out the good in their communities. The grants are in the amount of $500 and $1,000.