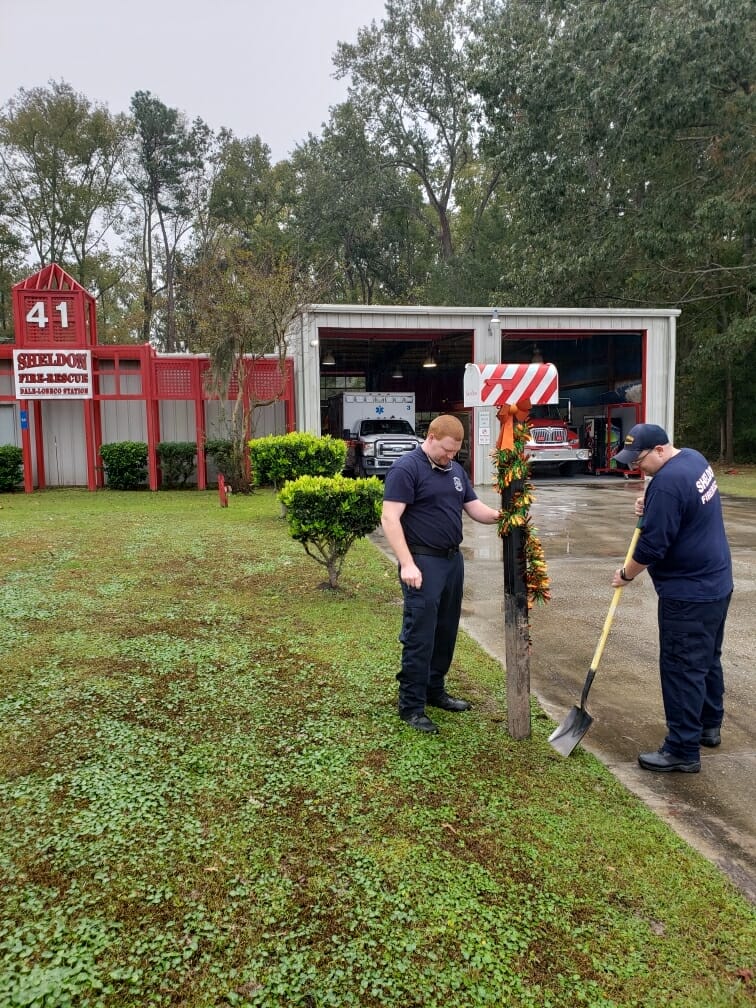 From Sheldon, the northernmost part of Beaufort County, to the southernmost tip of Hilton Head island, firefighters are again assisting Santa Claus this holiday season by placing a Santa mailbox at all fire stations to assist local children in getting their letters directly to the North Pole.
Thanksgiving starts the holiday season, and Santa's mailroom becomes very busy receiving children's letters filled with Christmas wishes. To help ensure that all letters make their way to the North Pole, Santa is again entrusting Beaufort County firefighters to handle his mail, and county firefighters are wasting no time ensuring that the Christmas wishes of local children reach Santa in time. Starting last weekend, Santa's mailboxes were posted at all Beaufort County fire stations and ready to receive letters from local children.
Bluffton Fire District Battalion Chief Vernon Edenfield was first contacted by Santa Claus more than five years ago to help with getting mail from Beaufort County children to the North Pole. Chief Edenfield then turned to the Beaufort County Fire Chiefs' Association for help in the effort, and the fire chiefs have been more than willing to lend a hand for this annual event.
Santa's mailboxes will be up at all Beaufort County fire stations until Dec. 17. Santa promises that each letter received will get a reply from him before Christmas, and asks that children's names and return address are clearly written in the letter.
"Firefighters serve their community in many ways," stated current Beaufort County Fire Chiefs' Association President, Bluffton Deputy Chief, Paul Boulware. "We get our citizens through the bad times, but it's also our honor to help facilitate the good times for them as well. We look forward to doing this every year for our children and families."