By Justin Jarrett
On the heels of one of the most successful years in the history of Beaufort Academy athletics, the department will need a new leader.
Athletics director Neal McCarty announced this week he is stepping down after four years in the position. BA had a record-setting 2017-18 campaign, winning five state championships, having several coaches earn region Coach of the Year honors, and numerous postseason player accolades. All of that after the school won the South Carolina Independent School Association's prestigious President's Cup Award – the highest distinction for a private-school athletic program in the state – for the first time in 2016-17.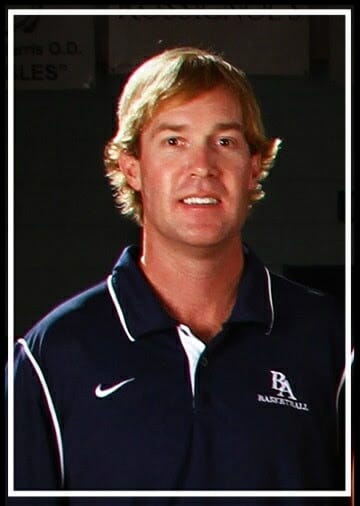 "With the athletic program on such solid ground, now seems to be the ideal time for me and the program to make a transition," McCarty said. "After several months of contemplation, I informed Head of School Dan Durbin of my decision to step down as athletic director."
McCarty oversaw tremendous progress during his tenure as AD, expanding the athletics program to include varsity boys and girls cross country, archery, and volleyball teams, and completing renovations of the press box, the soccer and football playing field, and the baseball and softball field and practice field. The school currently is undergoing a $2 million renovation project that will include major upgrades to the gymnasium.
BA also made several key coaching hires under McCarty's watch, adding former Beaufort High School coaches Lillian Aldred (girls basketball), Nathan Livesay (boys basketball), and Mark Clifford (football), among others.
While McCarty is unsure what his next step will be – perhaps a return to the real estate career he left behind when he became a full-time AD – he plans to stay on to aid with the transition and to remain involved on a part-time or volunteer basis.
"Being AD at Beaufort Academy has been an incredible experience, and this is simply the next step in my journey," McCarty said. "I will be forever grateful for the opportunity I was given at BA. I could not be prouder of our tremendous coaches, staff, and all that our talented student-athletes have accomplished on and off the field."