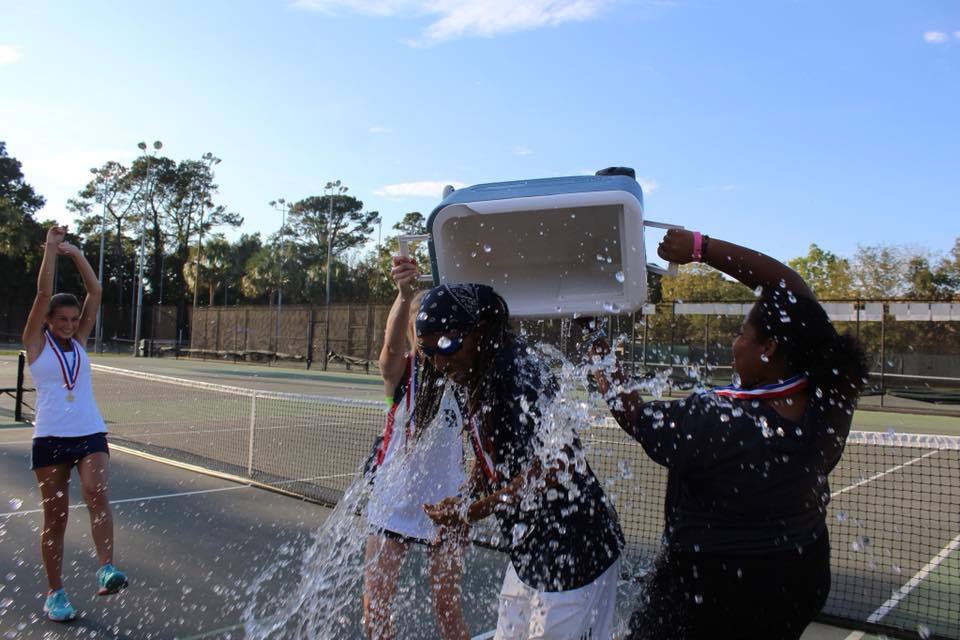 Beaufort Academy claimed a second consecutive SCISA Class 1A girls tennis state title with a 5-1 win over Lowcountry Prep on Wednesday at Charleston Tennis Center.
The Eagles won five of the six singles matches, including a three-set thriller at No. 3 in which Caroline Moss rallied after dropping the first set and clinched the team title, ensuring the doubles matches didn't need to be played.
BA's players doused coach Larry Scheper with a cooler of ice water after the victory.
Singles
Jayda Scheper (BA) def. Kaitlin Bellune 6-3, 6-1
Riley Moore (LP) def. Mary Alden Cooper 6-1, 6-0
Caroline Moss (BA) def. Reynolds Tiller 4-6, 7-5, 10-5
Ansleigh Pingree (BA) def. Eileen Starnes 6-1, 6-3
Leith Gray (BA) def. Trinity Tison 7-5, 6-1
Brycen Ambrose (BA) def. Izzy Thurlow 6-0, 6-0