Photo above: As the sun sets, the crowd dances to Deas-Guyz at the Beaufort Shrimp Festival. Photos by SK Sigs & Designs.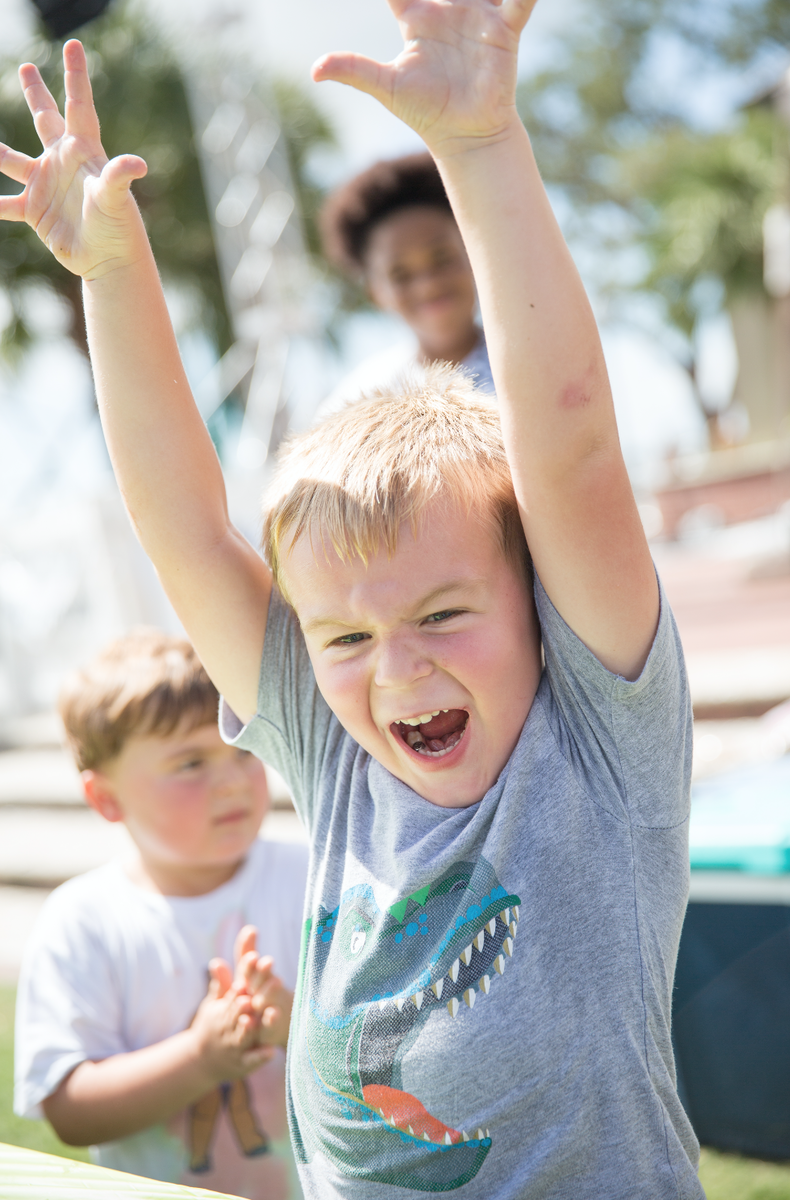 Staff reports
Henry C. Chambers Waterfront Park was the backdrop for the popular Beaufort Shrimp Festival on Oct. 6-7 in downtown Beaufort.
There was live music, children's activities, an abundance of SC fresh wild caught shrimp, an arts and craft market and more. There was also a shrimp peeling competition for the kids.
Local restaurants competed with each other by putting their unique spins on fresh local shrimp. The winners of this year's competition were The Cottage in Bluffton for the Best Shrimp Recipe and Southern Graces of Beaufort was named the People's Choice/Silver Cup winner.
Meanwhile, the Sea Island Rotary Club hosted its annual Charity Shrimp Race, where 5,000 floating rubber shrimp were dropped in the Beaufort River adjacent to Waterfront Park.
There was also the Run Forrest Run 5K bridge run/walk. Stephen Noble won the race with a time of 00:17:36.6
The Beaufort Shrimp Festival is produced by Main Street Beaufort, USA.