Dr. Marc New joins BMH medical group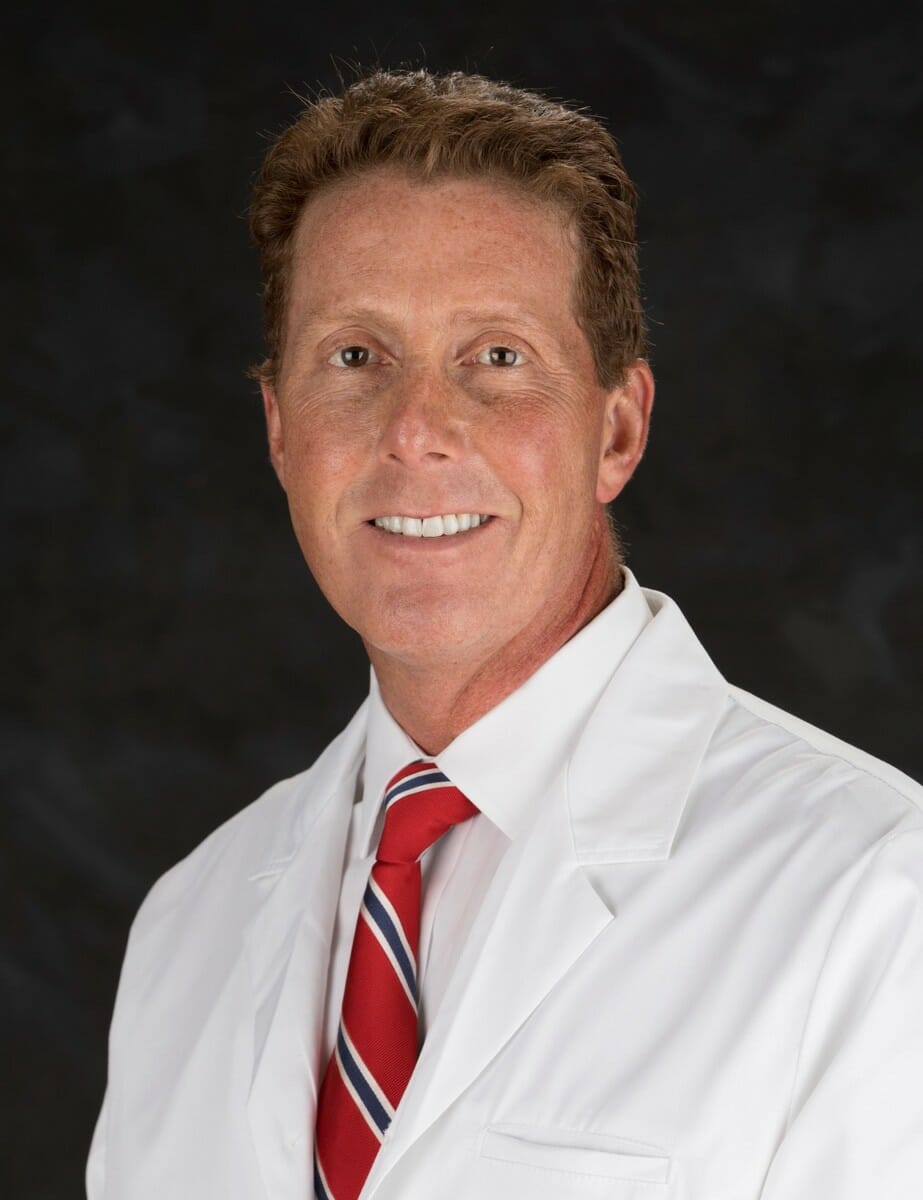 Beaufort Memorial Hospital has added a board-certified gastroenterologist with over 25 years experience to the medical staff at Lowcountry Medical Group.
Dr. Marc D. New is now seeing patients at the busy multi-specialty practice at 300 Midtown Drive, near the Parris Island Marine Corps Recruit Depot.
Prior to joining the BMH team, New was in private practice for 18 years at Elms Digestive Disease Specialists in North Charleston. He began his career as a partner in a doctors' clinic in Vero Beach, Fla., and was a sole proprietor for two years in Port St. Lucie and Stuart, Fla., before moving to South Carolina.
New graduated from the College of Charleston in 1984 and went on to earn his doctorate in medicine from the Medical University of South Carolina. He completed his residency in internal medicine at Emory University and his fellowship training in gastroenterology in 1993 at the Medical College of Georgia.
At Lowcountry Medical Group, he will be working with GI specialists Drs. John Crisologo and Richard Stewart, as well as Kimberly Thorpe, PA-C, and Bonnie Mohler, CRN-P. The practice also includes primary care physicians and specialists in gynecology, cardiology and neurology.
For more information on the practice, visit beaufortmemorial.org. To schedule an appointment with New or any of the other health care professionals at Lowcountry Medical Group, call 843-770-0404.
Lyme disease meeting to be held Nov. 9
The next scheduled meeting of the Lowcountry SC Lyme Disease Support Group will take place from 6-8 p.m. Wednesday, Nov. 9, at the Freedom Life Church Offices at 56 Persimmons St. in Bluffton.
The group has been formed for the support of those who are currently fighting Lyme disease, those who are currently in remission and for their families and caregivers.
Each month features a special guest speaker who focuses on conventional and alternative methods to treating Lyme cisease.
This month's speaker will be 16-year-old Lyme Princess Warrior Sammie (Sammie Moss), and her mother, Kym Manglona. Sammie had a very long journey with the illness and multiple co-infections. After treatment failed with several doctors in the states, Sammie and mom, Kym, decided to go a very unconventional route in medicine.  After completing this trial, Sammie is now in remission.
Lyme disease is caused by the transfer of bacterium from the bites of ticks. According to the Centers for Disease Control, Lyme disease is the fastest growing vector-borne infectious disease in the United States. The number of cases reported annually has increased nearly 25-fold since national surveillance began in 1982.
Visit www.ilads.org.
Donate blood at Blood Alliance Center
The Blood Alliance is the sole supplier of blood to Beaufort Memorial Hospital. The Blood Alliance must collect 36 units of blood every day to meet the needs of patients at the hospitals and other medical facilities it supplies. You can donate blood from 7 a.m. to 2 p.m. Tuesday, Thursday, Saturday and Sunday, and from noon to 6:30 p.m. Wednesday at The Blood Alliance Center at 1001A Boundary St., Beaufort.
For information or to schedule an appointment, visit  www.igiveblood.com or call 843-522-0409.