Here's your opportunity to congratulate your Marine in The Island News!
If you are a proud parent, relative or friend of a Marine about to graduate, we offer you an opportunity to advertise in Beaufort's #1 local newspaper, The Island News.  All you have to do is send attach a high-resolution headshot photo with your remittance of $99.  Complete the form below and submit the payment on PayPal when prompted.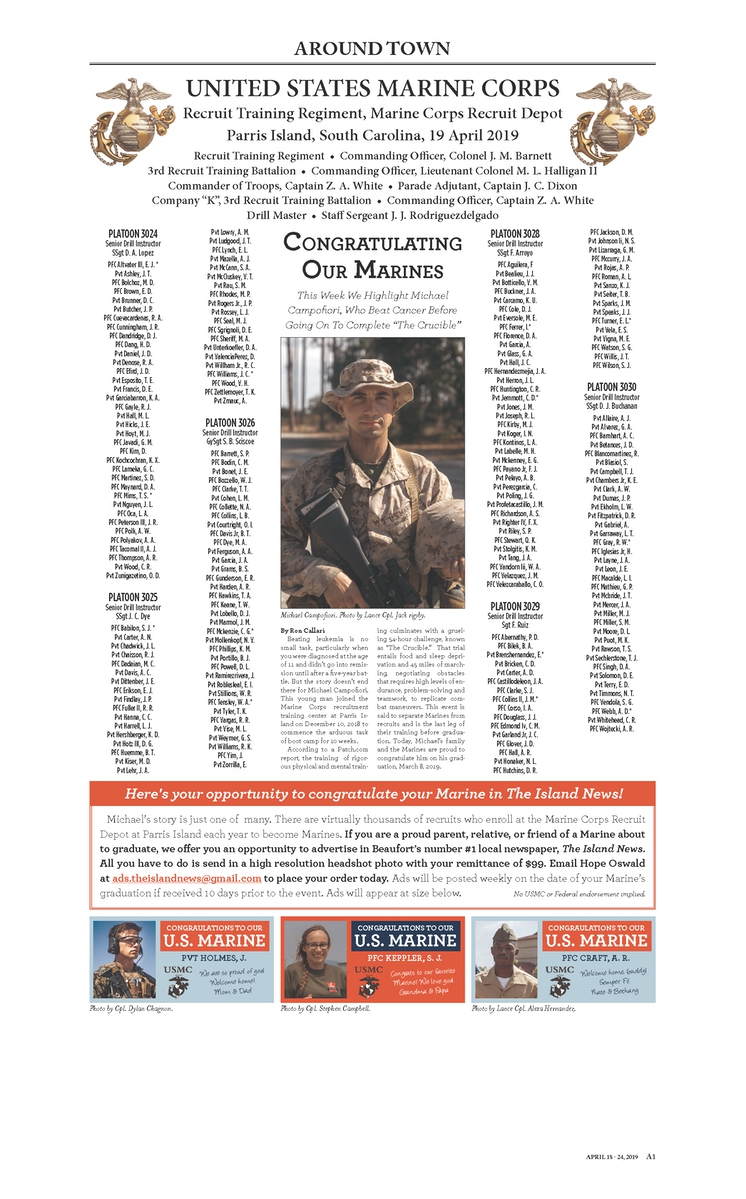 Ads will be posted weekly on the date of your Marine's graduation if received 10 days prior to the event.  Examples of the ads can be seen below.
Showing all 6 results